Returning deportees and Ukrainian hostages held by Russia: Ukraine 5AM Coalition meets with Deputy PM Iryna Vereshchuk
On September 12, representatives of Ukraine 5AM Coalition met with Deputy Prime Minister – Minister for Reintegration of the Temporarily Occupied Territories of Ukraine Iryna Vereshchuk and discussed how to return Ukrainian civilians who had been deported and taken hostage.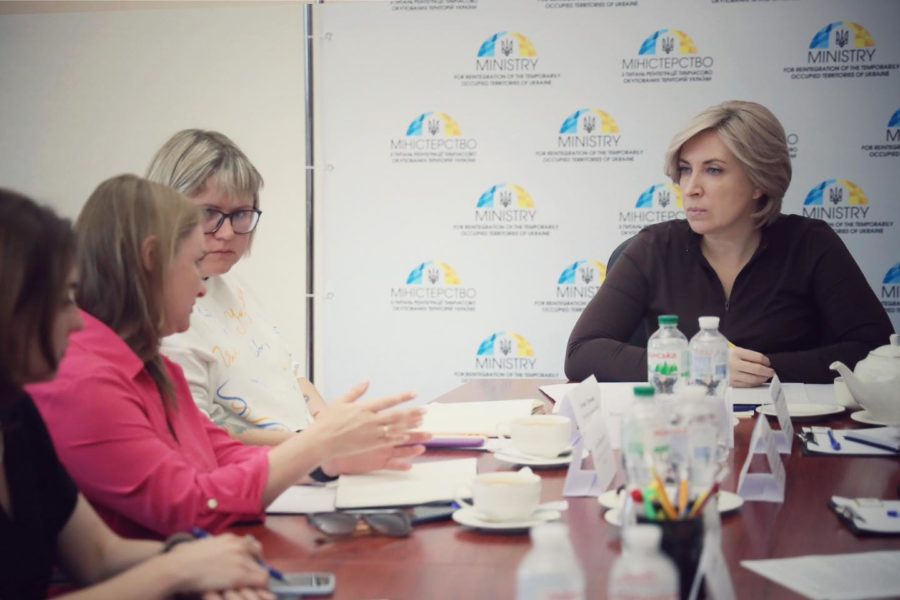 In particular, the parties discussed the absence of a government agency or an institution to deal with the protection and return of civilian hostages, as well as the insufficiency of the systematic work of state authorities regarding the search and establishment of the place of detention of Ukrainians who can be considered civilian hostages. 
Human rights defenders are also concerned about the uncertainty of the situation with the activities of the commissioner on persons gone missing under special circumstances after the distribution of search powers between the Ministry of Internal Affairs, the Defense Intelligence, and the Ministry of Defense was announced. In addition, the Coalition pointed to the importance of increasing budget expenditures provided by the Ministry of Reintegration for the financial assistance to Russia's hostages and their families as the number of these people has increased significantly since the beginning of the full-scale war. 
Moreover, the issue was raised about the lack of a system for coordinating the actions of the state after the return of children deported to the Russian Federation or Belarus or forcibly transferred to the temporarily occupied territories of Ukraine so that these children are not left alone after their return but are taken care of by the state. 
"We have to return everyone: prisoners of war, children, and civilians. For this, we have to work together to develop a relevant algorithm," Vereshchuk said.