The unsung lullabies: the discussion about deportation and abduction of Ukrainian children
The panel discussion "The Unsung Lullabies: Bring Kids Back UA" is going to be held in Berlin, Germany, on September 7. Onysiia Syniuk, legal analyst of ZMINA will join the event during the session "Civil society involvement in recording, investigation, documentation of war crimes, and efforts to return deported children – presentation of the challenges and the fruits of engagement" in order to raise awareness on children's rights violations.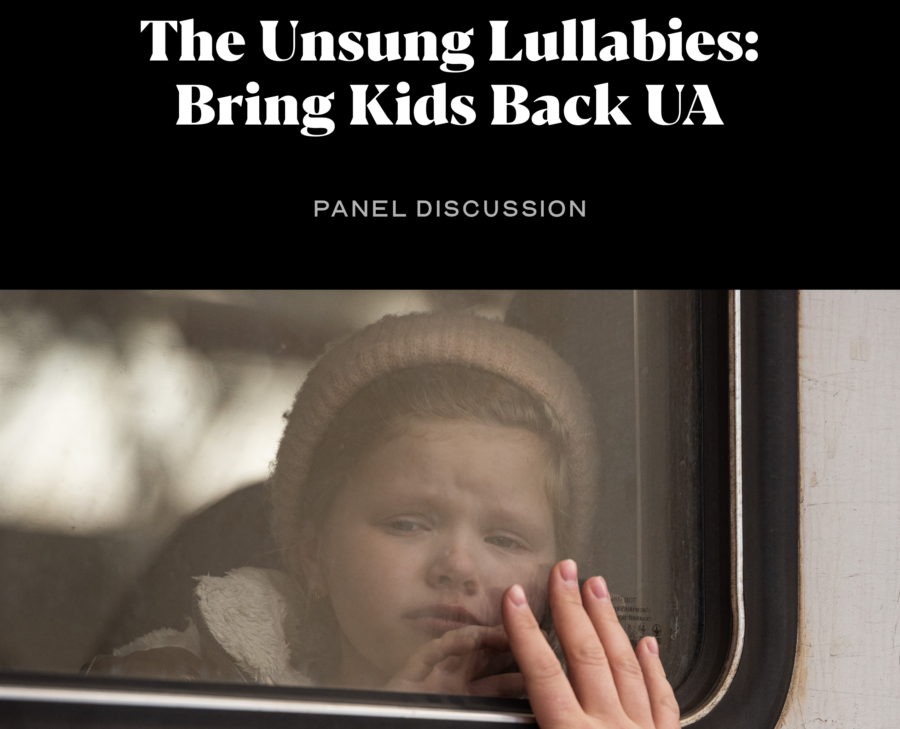 Thousands of lullabies in Ukraine were not sung due to air raids, shelling, and deportation. The symbol of an interrupted, unsung lullaby embodies the pain of abducted children and orphaned parents: parents who remember singing lullabies to their children who were forcibly taken away from them, dreaming of singing at least one more when their children finally return home.
To bring back each and every child, we need to attract the world's attention and power. The panel discussion aims to bring together experts and thought leaders of political and civil society from Ukraine and Germany to raise awareness of the children's rights violations by Russia and to seek cooperation in the repatriation of the abducted children at three panels of discussions.
The panel discussion is divided into three main panels:
Welcome and thematic introduction
International coalition to condemn child rights violations: framework for cooperation between Ukraine and Germany
Civil society involvement in recording, investigating, documenting and returning abducted children
The event will take place in Marie-Elisabeth-Lüders-Haus 3.101, Berlin, Germany, on September 7 from 13:30 to 19:00.
The registration is required.