22 years without Heorhiy Gongadze: Journalist commemorated in Kyiv
September 16 marked the 22nd anniversary of the abduction and murder of Ukrainian journalist Heorhiy Gongadze. Human rights and media organizations held an annual commemoration of Heorhiy Gongadze and all murdered Ukrainian journalists in Kyiv, next to Gongadze's grave in Podil.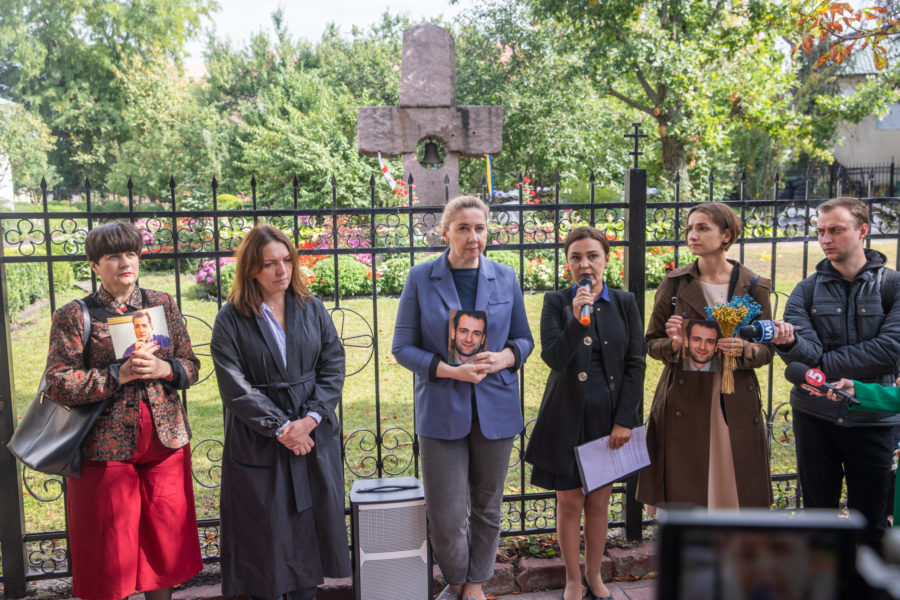 "On September 16, 22 years ago, my life changed drastically. We hugged for the last time, Heorhiy kissed the children for the last time," Myroslava Gongadze, Eastern Europe Chief at Voice of America, recalled during the event, "I think even Ukraine became different after that."
The journalist recalled that the wide public outcry caused by Gongadze's murder and public protests hindered the plans of then president Leonid Kuchma to change the Constitution of Ukraine and strengthen his power. She also emphasized that Heorhiy's mission in the fight for the freedom of Ukraine continues.
"Today, many soldiers die defending Ukraine's right to exist. It is important that all these deaths are not in vain."
During the event, journalists and human rights defenders mentioned the contribution of Heorhiy Gongadze to the fight against Russia's aggressive foreign policy which it pursues against neighboring countries.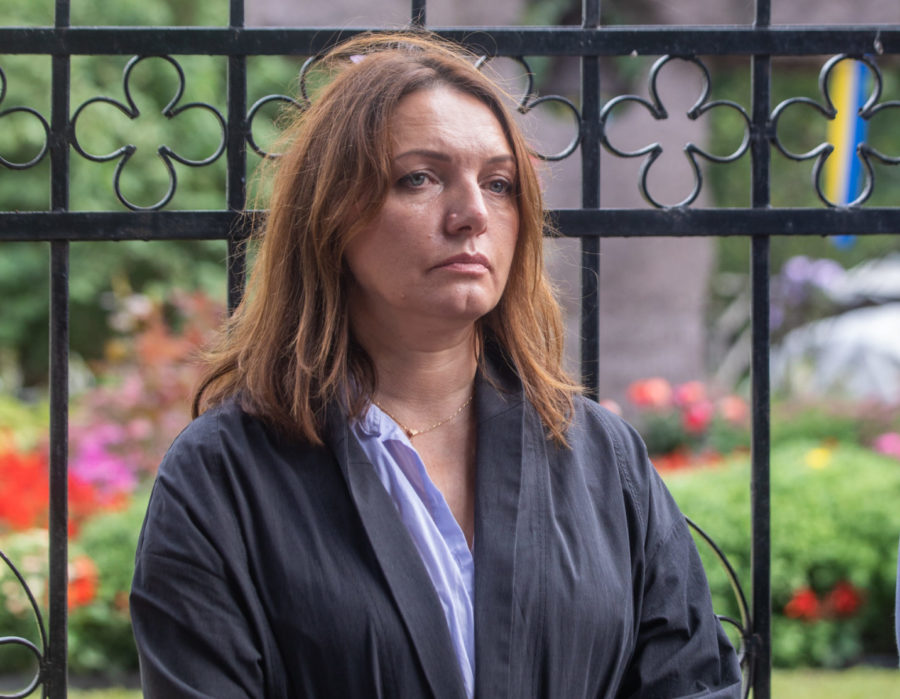 "It is difficult to hypothetically say what Heorhiy would do if he were in a current situation. Let me assume that he would definitely not be silent. He would be either a fighter at the front or a military correspondent," said human rights activist and journalist Larysa Denysenko.
Denysenko noted that many journalists were now working in the temporarily occupied territories so that Ukraine and the world continued to receive true information about Russia's crimes.
"On this day, we always remember colleagues who passed away. But I would really like us to remember them not as victims of events but as people who fought for us."
Also, during the event, the Ukrainian and foreign journalists killed by the Russian occupiers since the beginning of the invasion of Ukraine were commemorated.
"For all eight and a half years of Russia's ongoing war against Ukraine, information plays a very important role. It is thanks to journalists that all of us and the world know about the true face of Russia, about those crimes, including media crimes, that Russians commit on our land," emphasized Tetiana Teren, Executive Director of PEN Ukraine, "We know that the inscription 'Press' on helmets, bulletproof vests, or cars does not stop them. And today it is important for us to remember this terrible and painful figure: 38 Ukrainian and foreign journalists have already been killed since the beginning of Russia's full-scale war against Ukraine. Eight of them were killed while performing their professional duties, another 30 journalists were killed as civilians or defending Ukraine in the ranks of the Armed Forces of Ukraine."
Oksana Romaniuk, Executive Director of the Institute of Mass Information, noted that the aggressor state had already committed more than 435 crimes against journalists and media in Ukraine since the beginning of Russia's full-scale invasion. Apart from murders, the list of such crimes includes abduction of journalists, threats, forced shutdown of newsrooms, turning off Ukrainian broadcasting, etc.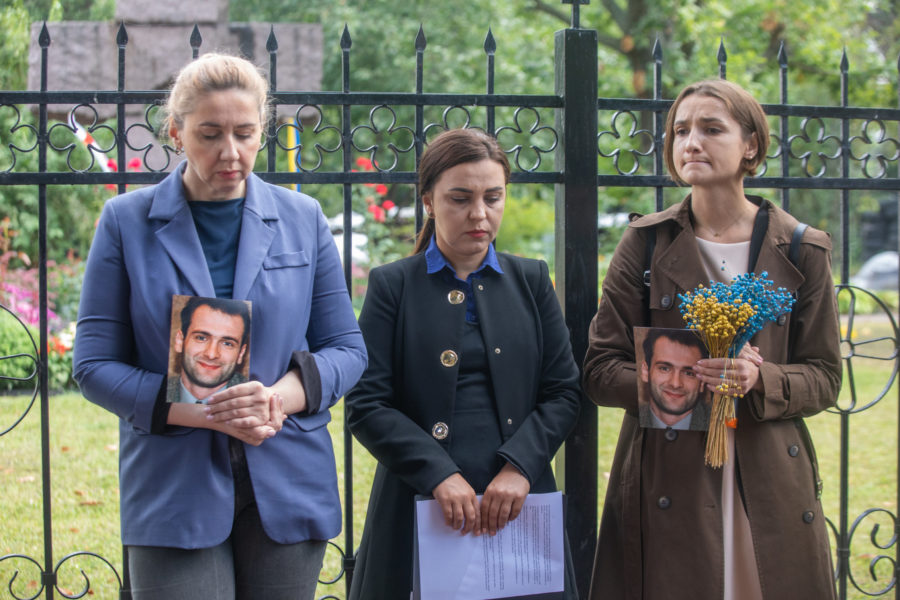 "Russia came to destroy freedom of speech and democracy. Dictatorship needs silence. Instead of local media offices in the occupied territories, there are craters and pits. This is what happened to the Telegazeta office in Kadiivka, Luhansk region. This is how the Vilne Radio office in Bakhmut was completely destroyed. The editorial offices in Mykolaiv and Zaporizhzhia regions were completely destroyed. In total, more than 215 editorial offices of local media were forced to close," said Oksana Romaniuk.
In addition, the Executive Director of the Institute of Mass Information called on law enforcement agencies to identify the instigators and perpetrators of the murders of Ukrainian journalists and to investigate criminal cases over attacks on media workers.
The crimes and oppression against journalists that Russia is committing in occupied Crimea and other temporarily non-government-controlled territories were also touched upon at the event.
"Fourteen journalists, who spoke about the reprisals on the occupied Crimean peninsula, are now held captive by the Russians," said Tetiana Pechonchyk, Head of Board of Human Rights Centre ZMINA, "Russia has been meticulously destroying independent media in Crimea since 2014. In the end, citizen journalists, ordinary citizens who often have to pay for the freedom of speech with their own freedom have been almost the only ones who risked reporting the truth from there. After February 24, persecution in Crimea intensified, new criminal articles were introduced for anti-war protests or 'defamation' of the Russian army, and lists of political prisoners expanded. Among them are two citizen journalists who were thrown behind bars in the spring and summer, namely Iryna Danilovych and Vilen Temeryanov. However, despite the persecution and intimidation, there are still informational initiatives and citizen journalists in Crimea who continue to cover the events on the occupied peninsula."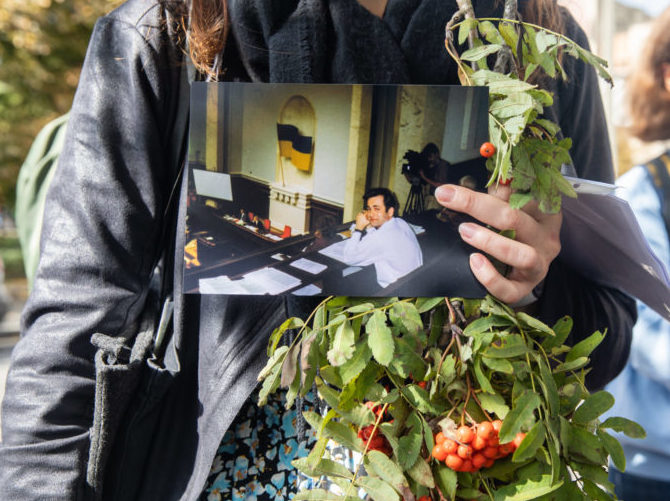 The commemoration of Heorhiy Gongadze and all murdered Ukrainian journalists was organized by the Heorhiy Gongadze Award, PEN Ukraine, Human Rights Centre ZMINA, and the Institute of Mass Information.
Watch the live stream video here (in Ukrainin).
                                                                                                                                                                                                Photo credit: Oleksandr Khomenko