Alena Lunova: many affected Ukrainians do not understand they are victims of Russian war crimes
On March 17, a round-table format meeting was held at the Ministry of Defense of Ukraine. The participants discussed how Russia and its military violate the norms of international humanitarian law (IHL), as well as the progress of the investigation into war crimes. The representatives of the Ministry of Defense of Ukraine, law enforcement agencies, in particular the Prosecutor General's Office, and human rights defenders took part in the meeting.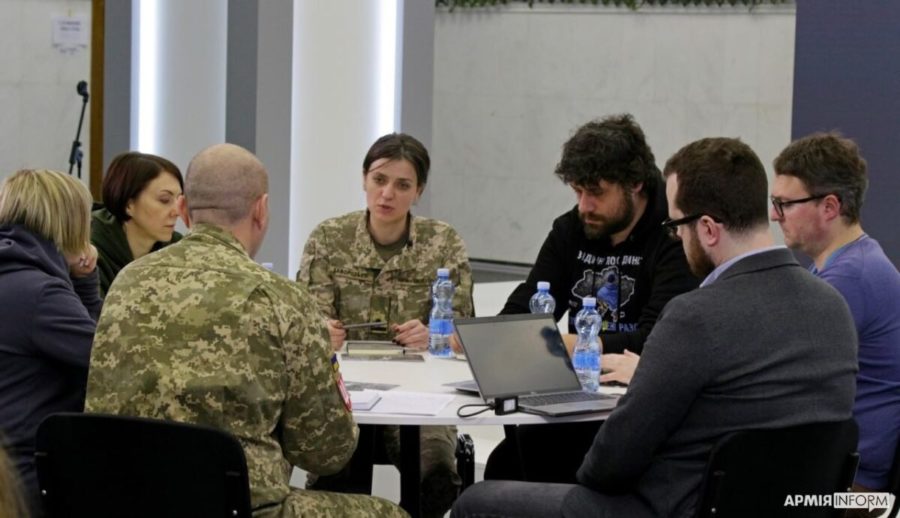 Alena Lunova, advocacy director of the Human Rights Centre ZMINA, said that the organization not only documented Russia's crimes but also worked to amend the law to hold the perpetrators to account. 
"During our field missions to the liberated territories, we interview those affected by the Russians and witnesses who only then learn that they are victims of war crimes. Perhaps, the reason is that victims do not address law enforcement agencies. Also, people do not believe that this crime will be properly recorded and that the criminals will be brought to justice. Therefore, crimes must be recorded properly," Lunova told. 
As Lunova noted, it is necessary to develop cooperation between the law enforcement system and human rights defenders because human rights organizations have many documented testimonies about Russian atrocities. In addition, it is important to collect information in a way not to retraumatize affected people and unify the data collection system. Also, according to the ZMINA advocacy director, it is crucial to create an international compensation mechanism for the affected people. 
In addition, Lunova pointed out the importance of efforts to prove genocidal intent in Russia's crimes, which is a very long-lasting and complex task. 
Inna Zavorotko, a representative of the Legal Support Department of the Ministry of Defense of Ukraine, said during the meeting that the Ukrainian military most often became the only witnesses of the occupiers' war crimes, such as the use of prohibited means or methods of warfare, or was among the first witnesses during the de-occupation of Ukrainian territory 
"Although the Ministry of Defense of Ukraine is not a law enforcement agency and, therefore, does not have a direct duty and functionality to record and investigate Russian war crimes, as well as prosecute for them, the Ministry of Defense is a key player in the application of international humanitarian law by all subordinate structures. In particular, these are the Legal Support Department of the Ministry of Defense of Ukraine, which I have the honor to represent, and the Military Law and Order Service of the Armed Forces of Ukraine," Zavorotko said. 
She also added that the Ministry of Defense systematically collected information on alleged war crimes committed by the Russian military. 
Watch the meeting livestream at the link.