Does the state help Ukrainians who became Kremlin's prisoners: opinions of human rights defenders
On January 12, the Day of the Ukrainian Political Prisoner, a public discussion was held in Kyiv on the topic "Social support for hostages, political prisoners, and their families: does the state help Ukrainians who ended up in the Kremlin's torture chambers?", during which human rights defenders, representatives of NGOs, social initiatives and the relatives of those illegally imprisoned spoke about problems in receiving state aid.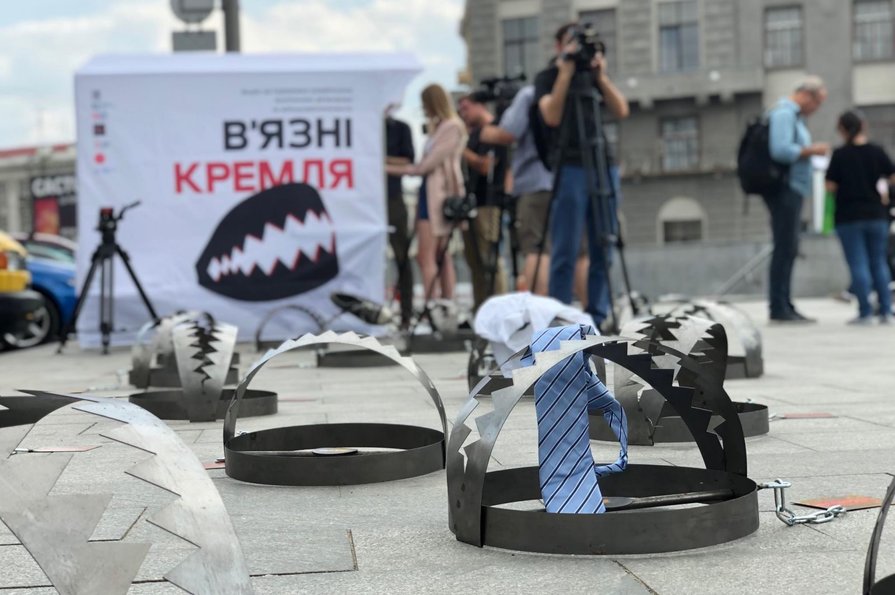 As a reminder, the Law "On Social and Legal Protection of Persons, Deprived of Personal Freedom as a Result of Armed Aggression Against Ukraine, and Their Family Members" entered into force in November 2022. The law provides for regular financial assistance, legal protection, healthcare and rehabilitation measures, job retention, free education, provision of housing and many state services.
According to Olha Skrypnyk, Head of the Board of the Crimean Human Rights Group, the law does offer a wider range of types of assistance than ever before, but currently most of them remain unavailable, except for payments of UAH 100,000 and reimbursement of legal aid costs. The reason is that the Ministry of Reintegration has not developed procedures for their provision.
Alyona Lunyova, Advocacy Director at Human Rights Center ZMINA, underscored the need to put public pressure on the Ministry of Reintegration, insisting that the implementation of procedures for providing state support is their direct duty.
In addition, according to Lunyova, the procedure for providing healthcare and psychological rehabilitation to those released from captivity and their relatives has not yet been developed in Ukraine. She noted that former prisoners find it very difficult to return to normal life without healthcare or psychological support.
Tetiana Katrychenko, coordinator at the Media Initiative for Human Rights, commented on the problem of searching for and returning imprisoned Ukrainians to Ukraine: "Behind the backs of civilians are only their families, who are searching for them on their own, trying to promote and influence their release. With titanic efforts, some succeeded in their relatives being included in the so-called exchanges until February 24, 2022. Why "so-called"? Because the state cannot officially exchange civilians, they are not subject to the exchange procedure legally, since only prisoners of war can be exchanged."
Kateryna Osadcha, the leader of the "Find Yours" social project, spoke about the problems faced by organizations working with relatives of Kremlin's prisoners: "Freeing civilians is an abyss. This category of people and their relatives are left alone with their problems. No one can say what the mechanism is for the return of civilians. According to our lowest estimates, there are now at least 3,000 civilian hostages. We have registered more than 400 missing persons in Kyiv region alone. We believe that most of them are held hostage."
Oksana Zakhtey, the wife of political prisoner Andriy Zakhtey, whose 6-year prison term is due to end in February, shared that she does not know how to return her husband to Ukraine due to the lack of diplomatic ties. There is no one to meet and accompany Zakhtey, although the state has such an obligation under the law.
The event was organized by the Association of Relatives of Political Prisoners of the Kremlin and the Crimean Human Rights Group under the auspices of the radio program "Free our relatives" broadcast on Hromadske Radio.