Photo exhibition about Russian repression in Crimea opens in Croatia
Photo exhibition "Stories from occupied Crimea" by three Ukrainian reporters Alina Smutko, Taras Ibragimov, and Aliona Savchuk, who covered human rights violations in occupied Crimea and documented the lives of political prisoners' families in 2014-2019, opened in Zagreb, Croatia. The authors of the photos were banned from entering the occupied Crimea and the Russian Federation for 10 to 35 years for their journalistic activities.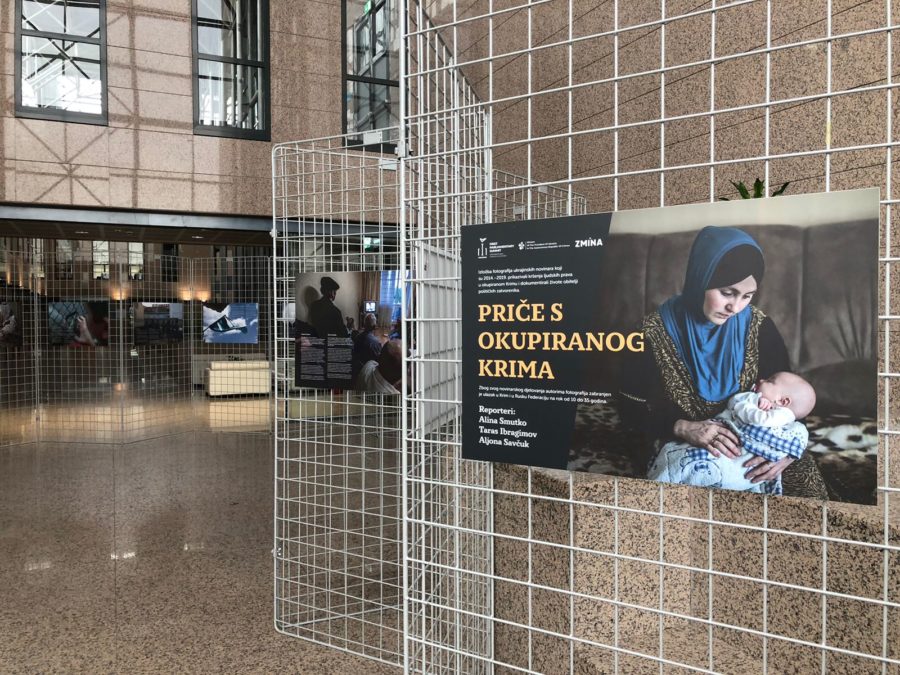 The exhibition was prepared by the Human Rights Centre ZMINA jointly with the Representation of the President of Ukraine in the Autonomous Republic of Crimea and is held at the National and University Library in Zagreb which hosts the First Parliamentary Summit of Crimea Platform on October 24-25, 2022.
Since Russia occupied Crimea in March 2014, the invaders have been persecuting Crimean Tatars and local activists for their pro-Ukrainian views. More than 150 people, mostly Crimean Tatars, have already been arrested for political reasons. During the occupation, 43 Ukrainian activists have been kidnapped. Of them, 11 people are considered missing and one man is held in custody. The repression against the Crimean Tatars continues.
"I took photos of the relatives of political prisoners, people whose lives changed drastically one morning after a search. The photos tell about their everyday life, daily small battles with the Russian judicial system in the new 'happy' Russian Crimea, which is more reminiscent of Potemkin villages [fake portable villages built in Crimea to impress Catherine II during her journey]," said photojournalist Alina Smutko, one of the authors of the photos.
According to her, it is important to put Crimea back on the agenda in any way possible, including showing the life in Crimea of especially those people who are "not talked about in popular media."
"We try to focus attention on political prisoners and their families, bring their names back to the headlines, as our 'connection' with them weakens every day of the full-scale war – they are not only arrested and convicted of trumped-up crimes in falsified cases but also transferred to penal facilities of mainland Russia. And this makes their chances to be released as part of the de-occupation of Crimea minimal. Likewise, the chances of exchanging political prisoners, which the parties practiced until February of this year, are diminishing," the journalist said.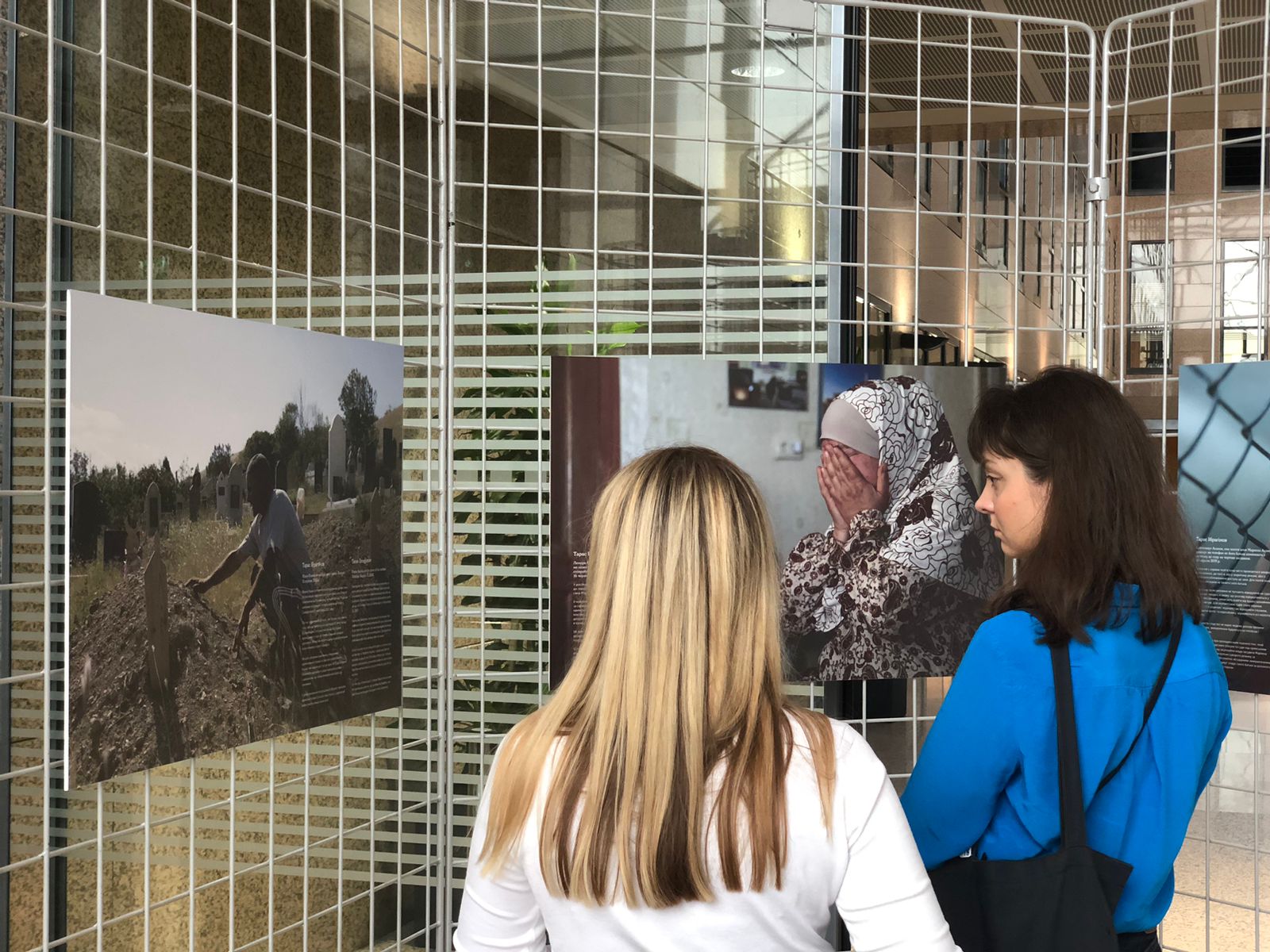 Smutko also pointed out that many citizen journalists were arrested in occupied Crimea precisely because of their active position and the job they undertook to do instead of professional media workers.
"We must feel a double responsibility for them to speak louder about them," she added.
Head of the Human Rights Centre ZMINA Tetiana Pechonchyk noted that the occupying power had imprisoned 14 journalists on politically motivated charges, including RFE/RL's Crimea. Realities project journalist Vladyslav Yesypenko, citizen journalists Server Mustafayev, Remzi Bekirov, Iryna Danilovych, Vilen Teremyanov, and others.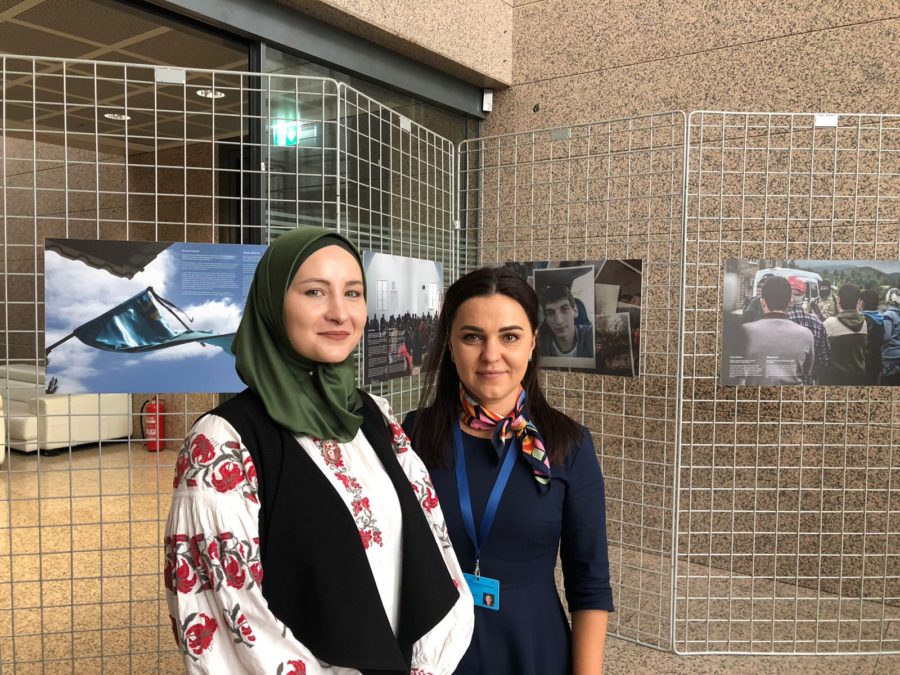 "Russia has turned the occupied Crimea into an information ghetto, blocking Ukrainian media on air and online, rolling out a mass practice of harassment of journalists, banning entry to the occupied peninsula for few Ukrainian freelancers who dared to go there. That is why these photos, which document the moments of the lives of the families of political prisoners as a chronicle, are so important. They open the world's eyes to what is happening," said the human rights activist.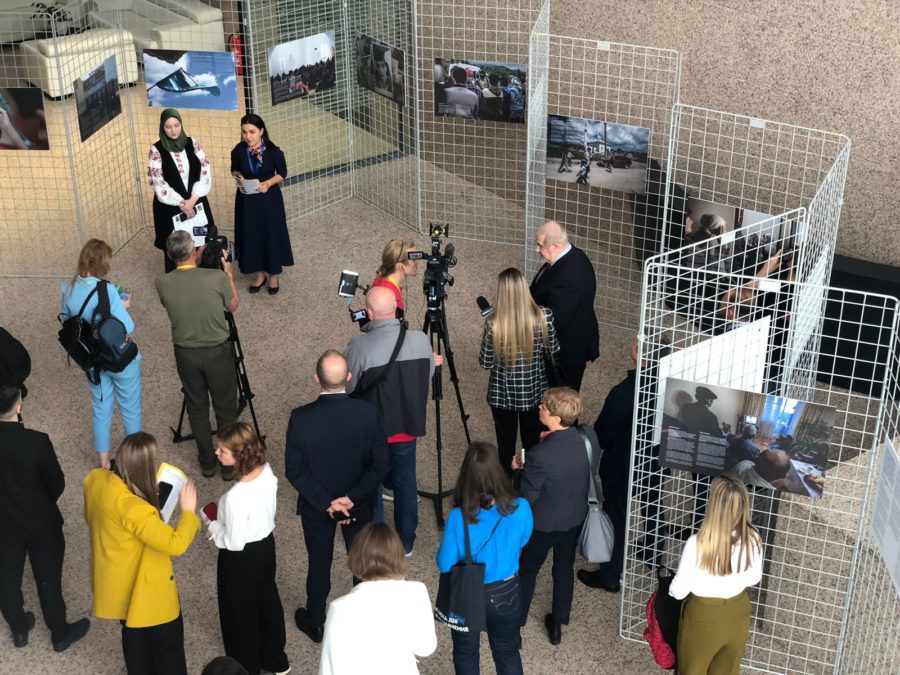 After Zagreb, the photo exhibition will return to Ukraine and will be held across the country.
About authors
Photojournalist Alina Smutko worked in occupied Crimea for three years, documenting the torment of prisoners. Her camera recorded the lives of families, often with many children, who were left without breadwinners after mass arrests. She started the project in 2016. In the winter of 2019, she was declared persona non grata and banned from entering Crimea and Russia for 10 years.
Photographer and journalist Taras Ibragimov worked in occupied Crimea for many years. He covered the trials of Crimeans recognized as political prisoners by international organizations for NGO CrimeaSOS and various media outlets. In 2019, Russian border guards banned Taras Ibragimov from entering Crimea for 35 years.
Ukrainian reporter Aliona Savchuk covered the trials of Ukrainian political prisoners in occupied Crimea from 2016 to 2018 until the FSB banned her from entering the peninsula and the territory of Russia for 10 years. The official justification of the security forces: "… to ensure the defense capability or security of the state, or public order, or to protect the health of the population."