Russia holds over 100 abducted Ukrainians in Crimea, opened at least 200 administrative cases of 'discrediting Russian army' against Crimeans
Over the past year, Russia opened at least 200 administrative cases of "discrediting the Russian army" against Crimeans and also holds at least 110 people kidnapped, in particular, in Kherson and Zaporizhia regions, at a pre-trial detention center in Simferopol.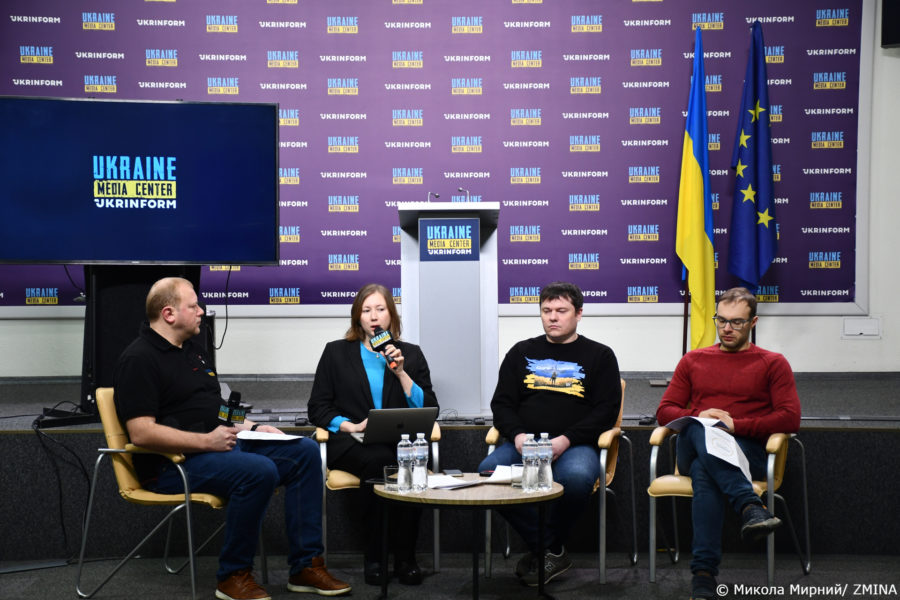 Representatives of the Crimean Human Rights Group (CHRG) spoke about this in Kyiv on February 24 and presented an overview of the human rights situation in Crimea for 2022.
As CHRG Head Olha Skrypnyk said, after launching a full-scale invasion of Ukraine, Russia uses the occupied Crimea not only as a military base but also to hold Ukrainians kidnapped in the newly occupied territories.
"In March, we recorded the first reports that people from Kherson and Zaporizhzhia regions are held at the Simferopol pre-trial detention center No. 1 and later Russia's FSB opened a new detention center specifically for kidnapped people. According to our data, this pre-trial detention center No. 2 is designed to hold 458 inmates. At the end of 2022, more than 110 people were held in it, mostly civilians from the territories of Ukraine occupied after February 24, 2022. Among those detained are civil society activists, volunteers, and representatives of local authorities. In all such cases that we managed to document, kidnapped people were tortured: first by the Russian military after the abduction and then by FSB representatives in Crimea," Olha Skrypnyk says.
According to CHRG data, the occupation authorities still have not initiated any criminal cases against some kidnapped people, i.e., formally, the Russian Federation does not recognize that they are held in pre-trial detention centers. These people are deprived of the opportunity to get even an appointed lawyer.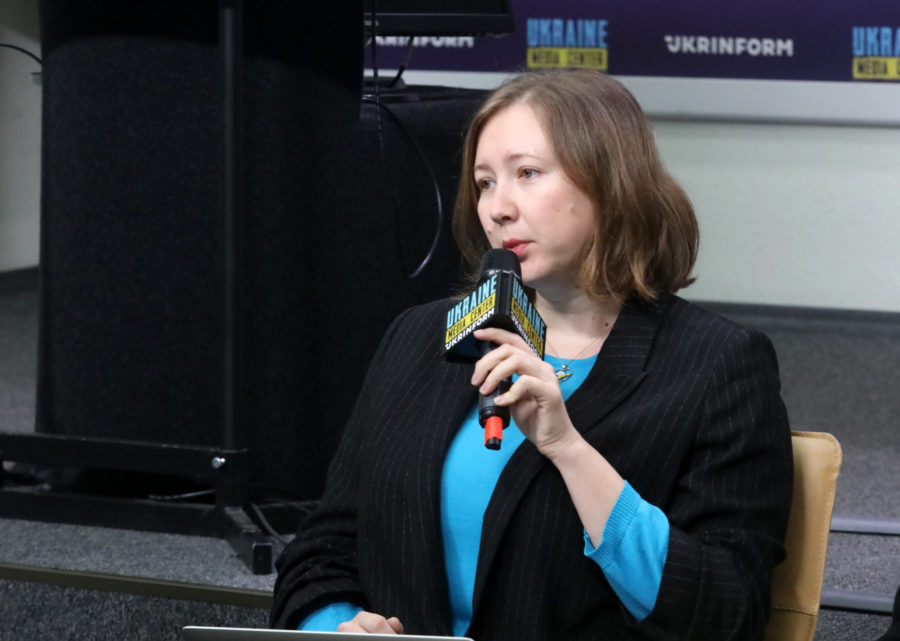 In addition, victims of torture report that they get almost no medical assistance, and parcels from relatives are not accepted. CHRG also established that people kidnapped in Kherson and Zaporizhzhia regions are transported to the territory of the Russian Federation after temporary detention in Crimea.
"The Russian authorities continue the political persecution of Crimea residents based on fabricated criminal cases. As of the end of 2022, at least 149 Ukrainian citizens were imprisoned as part of politically motivated persecution," Skrypnyk continues.
For example, at the end of last year, at least 88 residents of Crimea were detained within the "cases of Crimean Muslims." The defendants, most of whom are Crimean Tatars, are charged with involvement in Islamic organizations or promotion of the activities of organizations that the Russian Federation considers terrorist or extremist.
Iryna Siedova, CHRG researcher, noted that Russian security forces in Crimea have significantly increased the pressure on people who publicly support Ukraine and continued to fabricate cases against journalists and bloggers since February 24. Currently, at least 15 Crimean journalists are behind bars.
In addition, the occupiers continue to persecute public figures for expressing their views. Ordinary citizens are also persecuted: for posts on social networks and even for conversations with work colleagues, Siedova says.
"A new article of Russia's administrative code, which prohibits discrediting the Russian army, is also actively used for persecution. Currently, we are aware of at least 200 administrative cases of 'discrediting the Russian army' opened against the Crimeans last year," the CHRG researcher notes.
Siedova continues: people began to be fined and even thrown behind bars simply for singing Ukrainian songs in the streets.
"We recorded cases when a person was fined RUB 50,000 for the slogan 'Glory to Ukraine! Glory to heroes!' Six Crimean Tatars were fined and another was arrested for 15 days for the song Oh, the Red Viburnum in the Meadow. One person was also arrested for 13 days for singing the National Anthem of Ukraine in the street."
Human rights activists also point out that Crimea has actually become Russia's military base.
Volodymyr Chekryhin, Deputy Head of the Crimean Human Rights Group, says that such a base was created since the beginning of the occupation of Crimea and was supposed to become a springboard for further attacks on Ukraine. This was accompanied by the total militarization of social life and the incitement to enmity towards everything Ukrainian.
According to Chekryhin, Russia has conducted 16 conscription campaigns and called up at least 40,000 Crimeans to the ranks of its army since 2014. At the same time, the Russian authorities initiated at least 429 criminal cases of evasion of service in the armed forces of the occupying power. After the beginning of the full-scale invasion, the residents of Crimea have been involved in armed aggression against their own state, and the peninsula itself has been actively used as a base for launching missile strikes and airstrikes on the territory of Ukraine, in particular on civilian objects, resulting in civilian casualties.