Russians use all methods of pressure and unfair sham trial in Yesypenko case – human rights defenders
Vladyslav Yesypenko, journalist and freelance contributor to RFE/RL's Crimea.Realities project, has been staying unlawfully behind bars in Russia for a year and a half. On August 18, 2022, the "court" of the appellate instance of the occupied Simferopol "softened" his sentence from six to five years in a general regime colony, upholding a fine of RUB 110,000. The human rights defenders consider such a sentence to be a mockery, saying that the case against Yesypenko is completely falsified.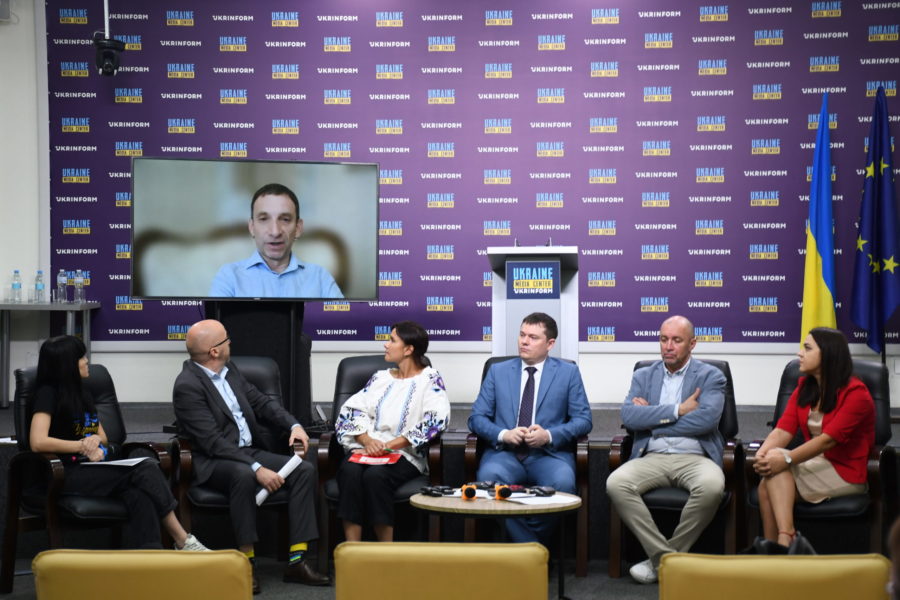 "Vladyslav, like his relatives, had no illusions. All court hearings in Crimea are an empty formality and decisions are made before they start. We know very well that his arrest is unlawful and that it reeks of Russia's dirty politics.
Despite this, our Western partners, who participate today in the Crimea Platform summit, particularly the USA, should shortly settle the issue of the unlimited arms supply to Ukraine. After all, our victory will facilitate the release of Vladyslav and all political prisoners," said Kateryna Yesypenko, the political prisoner's wife, at a press conference in Kyiv on August 23.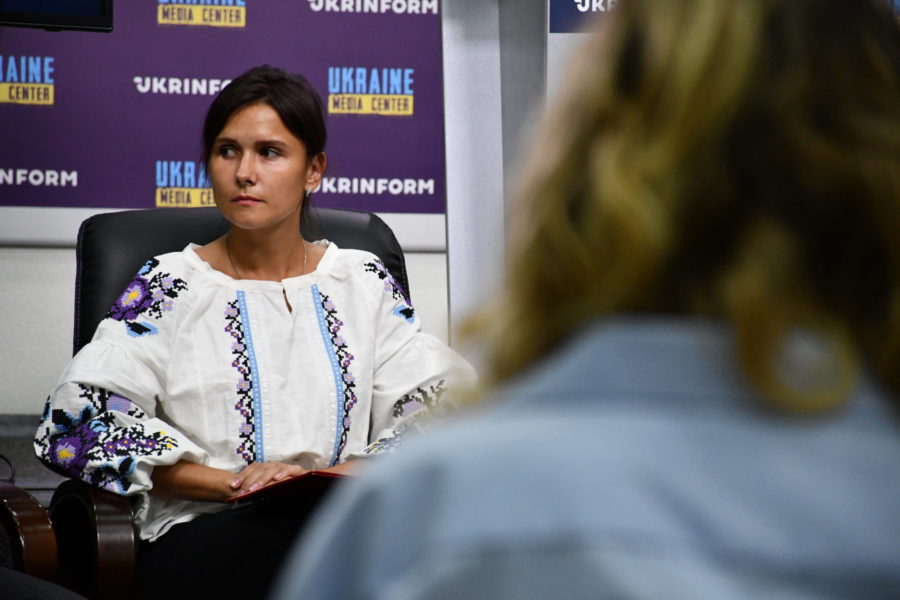 At the same time, according to her, the health status of her husband is normal and he also receives many letters that support him. However, the detention conditions worsened with the beginning of the full-scale war.
Volodymyr Chekryhin, Deputy Chairman of the Board of the Crimean Human Rights Group, said that the Yesypenko case should be included in the textbooks as the Russians used every possible tool which they usually practice during sham trials: "Namely, falsification, planting weapons on him, torture, denying independent lawyers visits, violation of the right to a fair trial, presumption of innocence, etc. All arguments of the lawyers were ignored, and the sentence passed was completely disproportionate. In similar cases with similar charges, people are usually sentenced to about three to four years."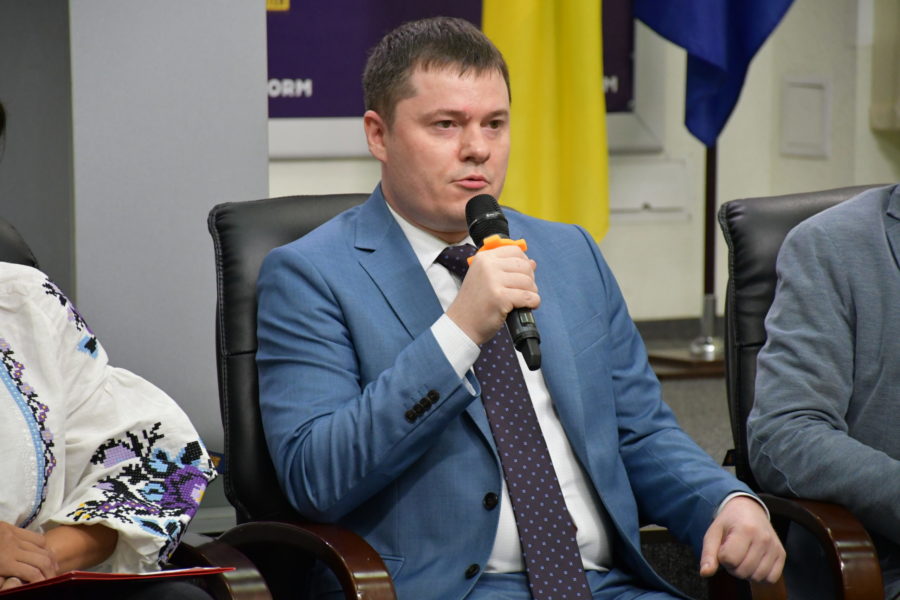 Chekryhin believes that the appeal hearing that took place recently was a mockery: "After all, this sentence should be canceled altogether, not 'softened' by diminishing it by a year."
Crimea.Realities project and RFE/RL as a whole seek the release of Vladyslav Yesypenko, their freelance contributor.
Volodymyr Prytula, Head of Crimea.Realities project, reported that Jamie Fly, President of Radio Free Europe/Radio Liberty, constantly spoke publicly about Yesypenko and the need for his release both with Ukrainian government officials and with American and international institutions. In particular, Fly discussed this issue recently with Head of the Office of the President of Ukraine Andriy Yermak.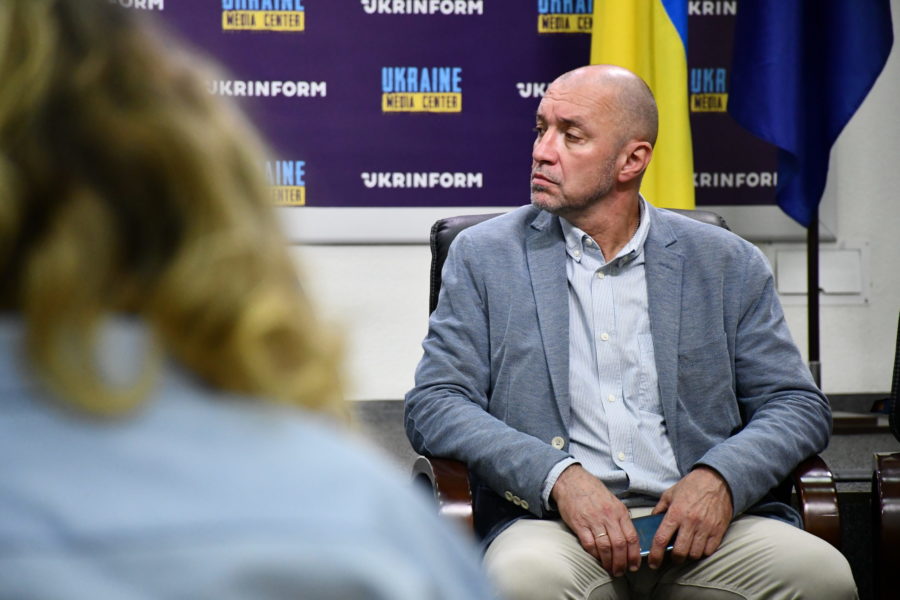 "Yesypenko was a freelance journalist of Radio Liberty, and that is why the FSB treats him so cruelly," Prytula comments.
The Deputy Permanent Representative of the President of Ukraine in the Autonomous Republic of Crimea, Denys Chistikov, called on Crimeans not to keep silent about the facts of detention of their relatives, relatives or friends, but to inform Ukrainian state authorities or human rights defenders about it.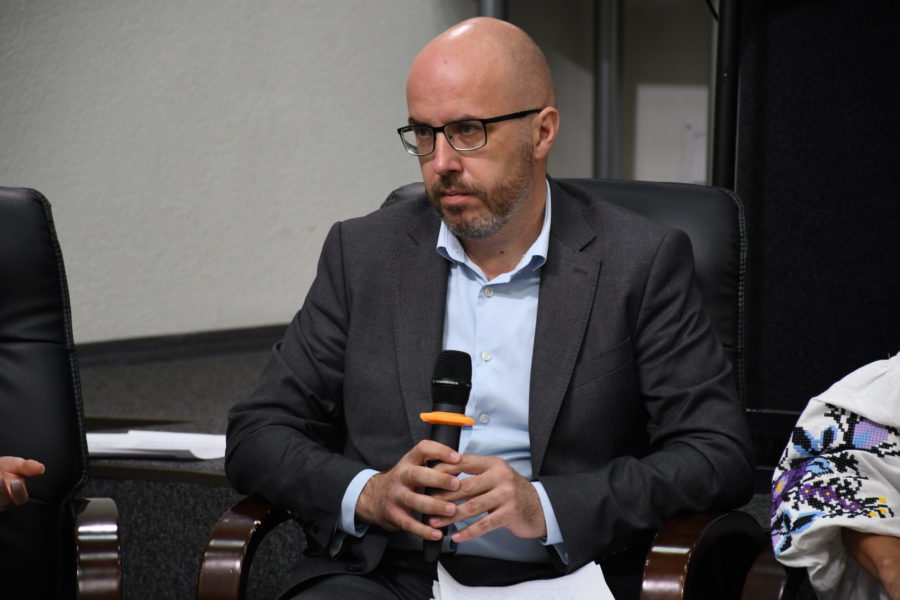 Denys Chystikov, Deputy Permanent Representative of the President of Ukraine in the Autonomous Republic of Crimea, called on Crimeans not to keep silent about the detention of their relatives or friends but to inform the Ukrainian authorities or human rights defenders about such facts.
Tetiana Pechonchyk, Head of Board of Human Rights Centre ZMINA, noted that the list of journalists illegally imprisoned by Russia in the temporarily occupied Crimea kept growing. Every tenth political prisoner is a citizen journalist.
Vitaliy Portnikov, publicist, writer, member of PEN Ukraine, ambassador of the campaign for Yesypenko's release, stated that Yesypenko was not the first Radio Liberty employee whom Russia had imprisoned after 2014.
"This imprisonment is a clear threatening signal from Russia to journalists in the occupied territories and directly to the Radio Liberty editorial staff," Portnikov summed up.
As a reminder, Russian security forces detained Yesypenko on March 10, 2021, after he attended the event on the occasion of the birthday of Ukrainian poet Taras Shevchenko, which had taken place in Simferopol the day before. The political prisoner said that the FSB officers had tortured him to get the evidence they needed. At the beginning of 2022, the so-called "Simferopol District Court" sentenced Yesypenko to six years in a general regime colony and a fine of RUB 110,000. The Ukrainian citizen was found guilty of illegal storage and transportation of an explosive device.
On August 19, Yesypenko received the Free Media Award 2022 for "critically important journalistic work in extremely difficult conditions."
Watch a video of the press conference (in Ukrainian).