ZMINA visited Japan together with the civil society leaders
Representative of the Human Rights Centre ZMINA Maria Kurinna visited Japan together with the Ukrainian civil society leaders. The advocacy visit was aimed to set a relevant tone regarding Ukraine for Japanese chairmanship in G7. As long as Japan is the host of the Group of Seven summit while serving as a non-permanent member of the U.N. Security Council, it was crucial to convey messages from Ukrainian human rights community as well.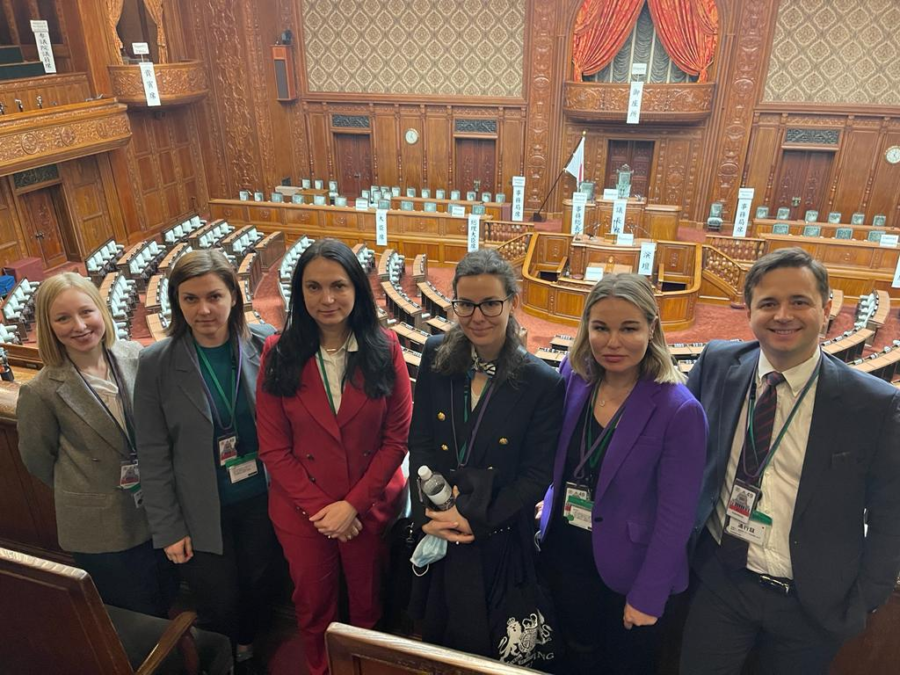 Advocacy group of the experts Hanna Hopko – co-founder of International Centre for Ukrainian Victory (ICUV) and the Network of Protection of National Interests (ANTS), Alyona Hetmanchuk – Japan-Ukraine relations expert, head of New Europe Centre think tank, Leo Litra – Eurointegration expert, New Europe Centre, Olena Halushka – anticorruption expert, co-founder of ICUV, Anti-Corruption Action Centre board member (ANTAC) and Maria Kurinna – human rights and Japan-Ukraine expert, international advocacy advisor to the Human Rights Centre ZMINA.
Ukrainian civil society activists met with the top-officials of Ministry of Foreign Affairs of Japan, including Special Advisor to the Minister on Human Rights, Ministry of Defence, Digital Agency of Japan, Special Advisor to the Prime Minister of Japan, Japanese International Cooperation Agency, a number of Members of the Parliament, business corporations, that have already established plans on the sectors they can contribute for the reconstruction of Ukraine, leading advisers to the government and Parliament, think tanks and journalist community.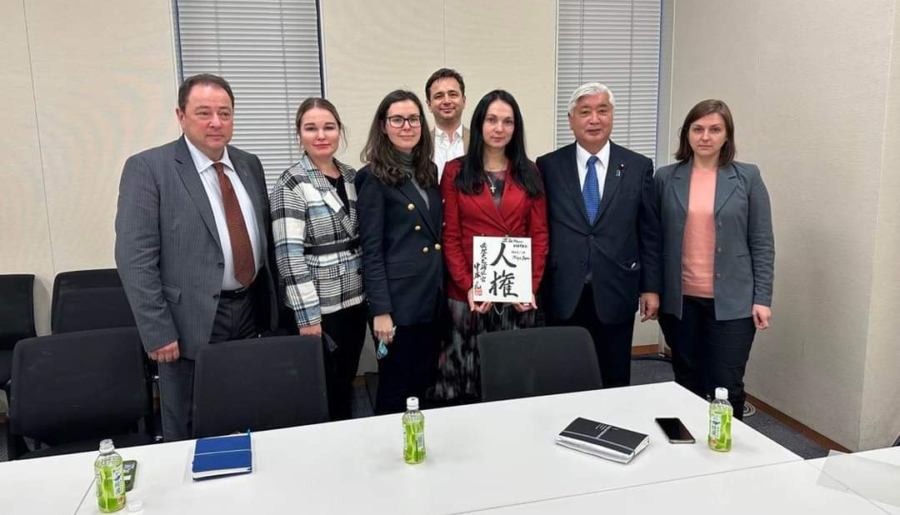 Two public events were organised. The round-table with the Members of the Parliament, Ambassadors of Ukraine, Poland and Lithuania to Japan, diplomats from Poland, France and Germany, as well as Ukraine-Japan relations experts took place in the Parliament on January 16, 2023.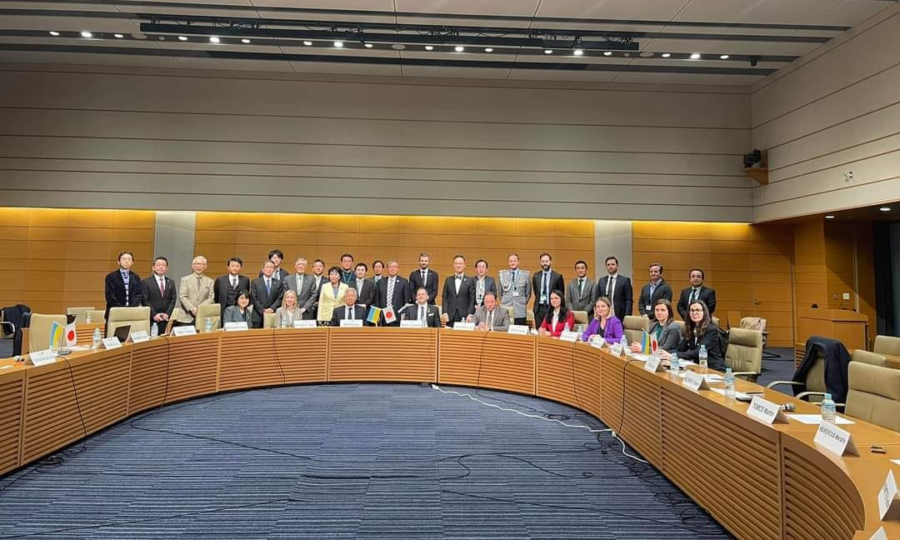 Maria Kurinna provided information on the new developments on the ground and insisted on the importance of the establishment of the Special Tribunal for the Crime of Aggression:
"Japan has been standing for democracy and human rights as a leader in Asia and G7 member, supporting Ukraine. We have to prosecute war criminals to prevent impunity."
The Ukrainian civil society experts also attended press conference at the National Reporters Club to update Japanese journalists with current situation in Ukraine from different perspective, including human rights.
ZMINA presented latest report on deportation of Ukrainian citizens to Russia prepared by the Ukraine 5AM Coalition, talked about enforced disappearances, political prisoners, including journalists and citizen journalists from Crimea.
Maria Kurinna also answered on the question whether it was possible to predict the full-scale invasion of Ukraine by Russia:
"For human rights community in Ukraine, unfortunately, it was not a shocking event. We have been documenting gross human rights violations in the temporarily occupied Crimea and the regions of the Luhansk and Donetsk regions for eight years. Ukrainian society knew about the occupation of Transnistria in Moldova, Abkhazia and South Ossetia in Georgia by Russia. These are countries in our region only that Russia exposed to severe human rights violations, caused internal relocation and violated the internationally recognised borders of the states. We have been urging international community that by appeasing the state that violates international humanitarian and human rights law we allow the aggressor state to escalate."
Kurinna also asked the government of Japan to support Ukraine's effort to establish International Tribunal on the Crime of Aggression, as a meta-crime that preceded all war crimes and crimes against humanity, as well as personal sanctions of Russian officials who violate human rights.
"As a democratic leader in the Asian region, Japan is able to promote Ukraine's interests more, taking into consideration the security risks Japan and the other democratic countries faced after the Russian Federation compromised the rule of law", she said.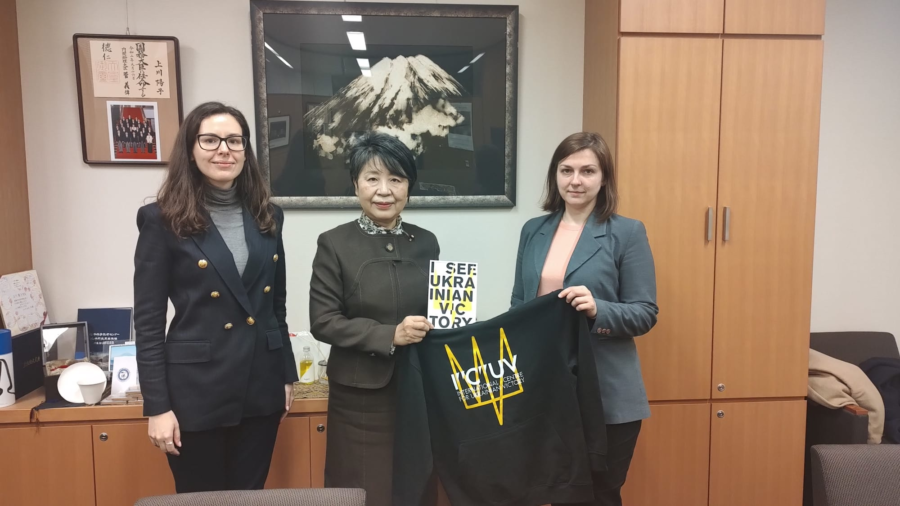 Kurinna told the stories of the political prisoners, including journalists, their colleagues, who were covering the situation and telling the truth about the crackdown on human rights in Crimea or other occupied territories.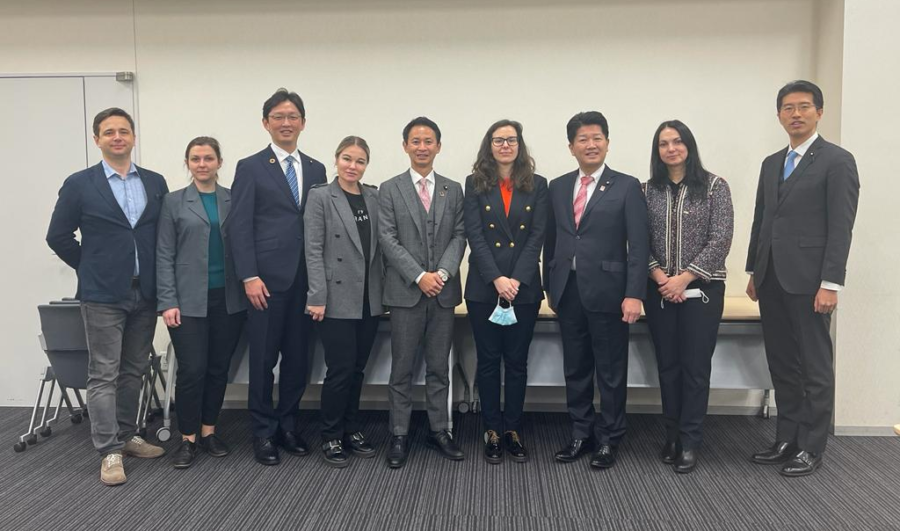 "Japan has been always a strong ally of Ukraine, promoting human rights and strengthening our democracy and civil society. Ukrainian people express deep gratitude. I was giving one of the first interviews after February 24th, 2022 to the Japanese reporters. Once, I finished my interview asking to tell the Japanese that Ukraine will not give up, as the lyrics of famous Japanese poet Miyazawa Kenji says "雨にもまけず,風にもまけず" "I will not be defeated by rain, or snow…" "Or war", added the reporter. So I would like to convey this message to you. Let us stay firm until Ukraine's victory", finished Maria Kurinna at the press-conference in Japanese.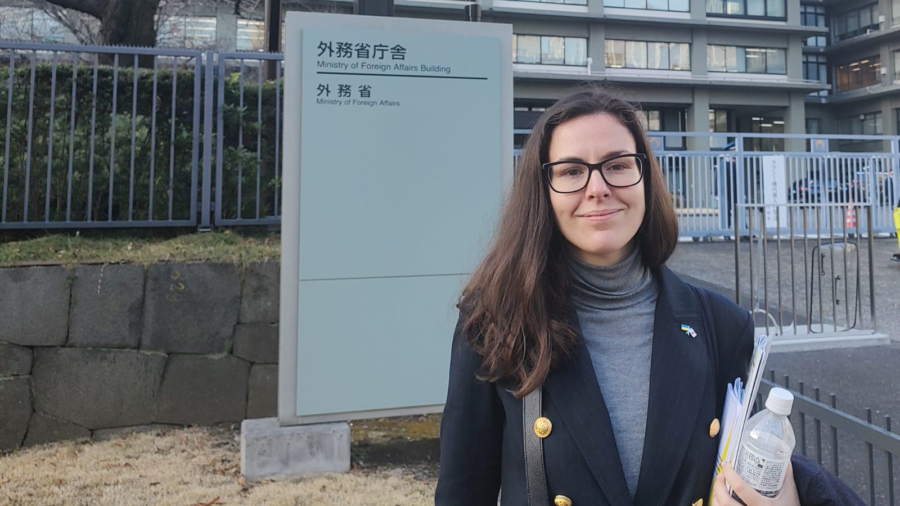 Japanese officials reiterated long-standing support to Ukraine.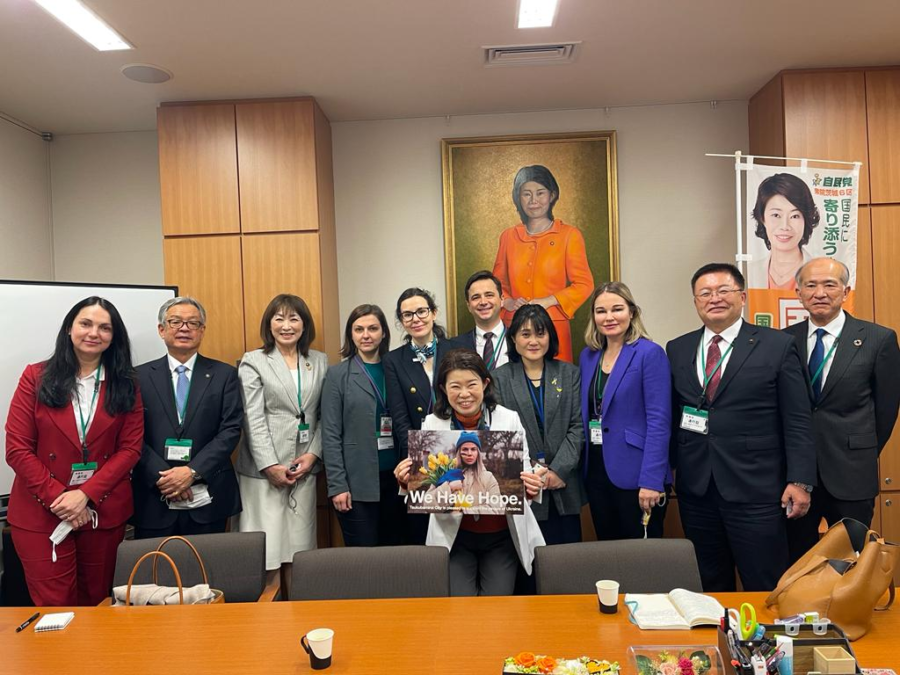 Advocacy group met with broader civil society of Japan to express gratitude for the support of Ukraine and to enlist further fruitful cooperation.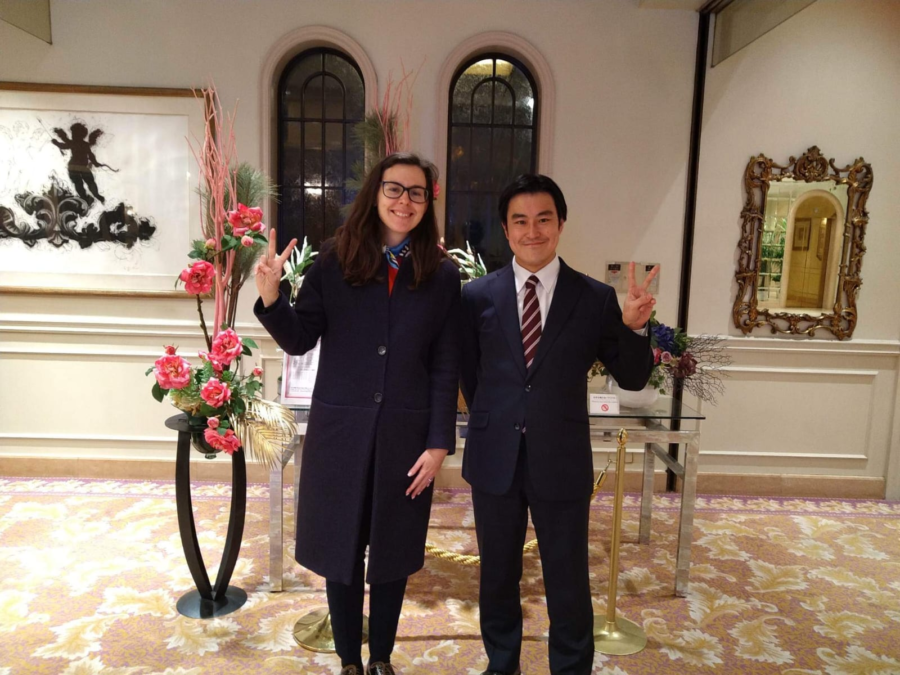 The Ukrainian civil society representatives also went for a visit to Hiroshima, where the G7 summit will be held in the spring, to express condolences and pay tribute to the victims of a tragic event.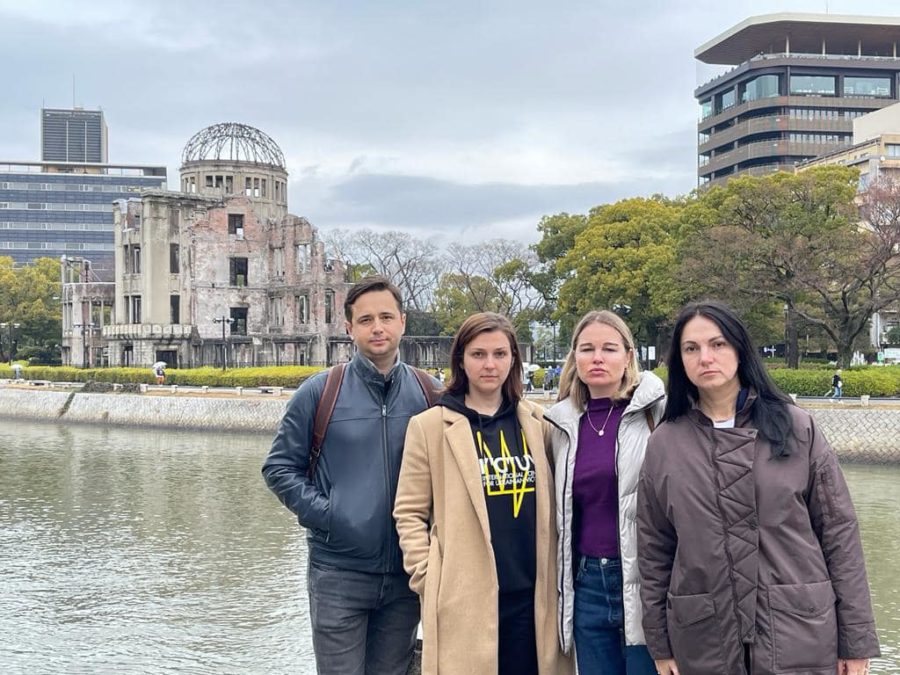 The advocacy visit was organised by New Europe Centre, Embassy of Japan to Ukraine, Ministry of Foreign Affairs of Japan in cooperation with International Centre for Ukrainian Victory and Human Rights Centre ZMINA.