Behind the lines: deposited in Russia's hostage bank
It's not known how many Ukrainians are illegally held in detention centers and prisons in the occupied territories, or in Russia, waiting years for a decision from a rigged court system and held on charges for crimes they have never committed. It's certainly in the thousands.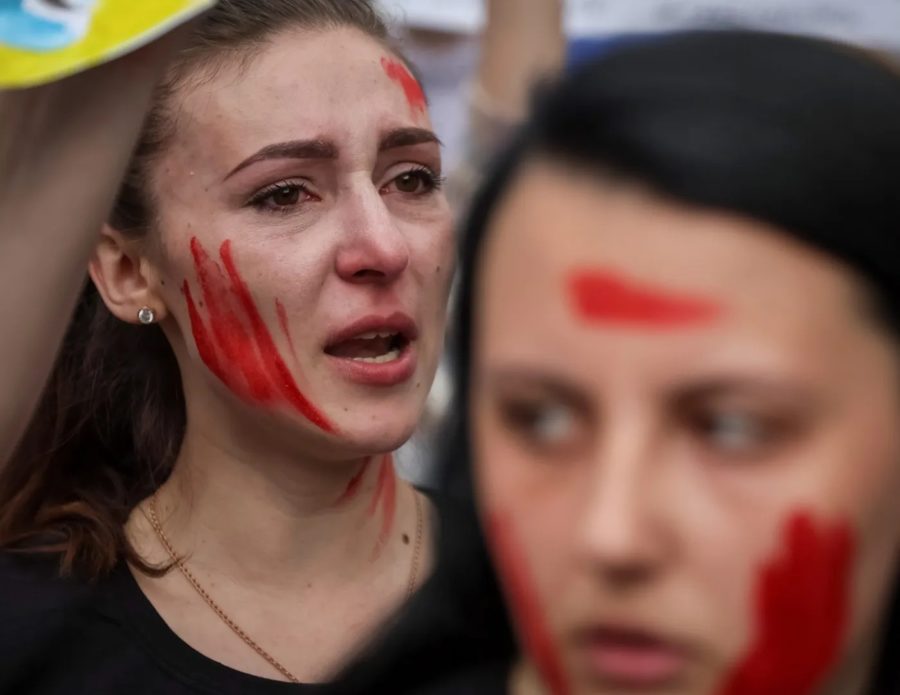 "Your rights are trampled from the first minute there. They pull a bag over your head — that's your only right," says one who survived Russian captivity.
"I look back at these years and it seems that it is a terrible darkness," says 61-year-old Liudmyla Huseinova, who spent more than three years in Russia-controlled Donetsk prisons. "Sometimes I remember every day, and I look through the diaries that I tried to write there and the notes that my relatives or friends would hand to me; it feels like it was an entire life there. It was an entire terrible prison life."
Liudmyla is a resident of the temporarily occupied Novoazovsk region in Donetsk Oblast. She volunteered to work with orphans living on the front line, in the village of Primorske, Donetsk region. She cared for the children and collected humanitarian aid for them. But then she committed a crime in the eyes of Russia's occupying forces. She volunteered a pro-Ukrainian opinion. According to Liudmyla, she was accused of "extremism" and "espionage" based on the Facebook page where she liked, or wrote during 2014-2019.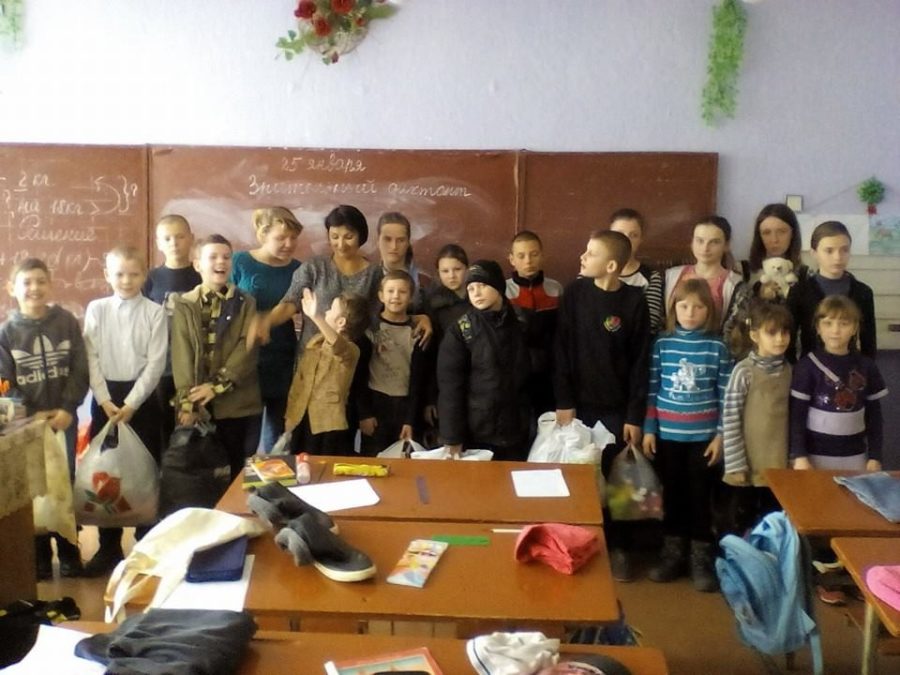 She was detained and initially taken to the notorious Izolyatsia prison in Donetsk, which many hostages describe as a concentration camp where inmates undergo terrible torture.
"When I stood, with a bag over my head, in handcuffs, they removed the handcuffs from one of my hands and forced me to strip… And they banned me from sitting down or lying down from 6 am to 10 pm. Once, my back hurt, so I climbed onto my bunk five minutes before the 'permitted' time. At that moment, a prison guard came, cursed me, and threw me down from the 2-meter high (6.5ft) bunk onto the ground."
Fortunately, her relatives hired a lawyer who helped transfer her to another facility. Finally, after three years of detention without trial, she was freed in October 2022, when Liudmyla was included in the first all-female exchange. A total of 218 detainees, including 108 Ukrainian women (mostly uniformed personnel but also including 12 civilians) and 110 Russians, were swapped.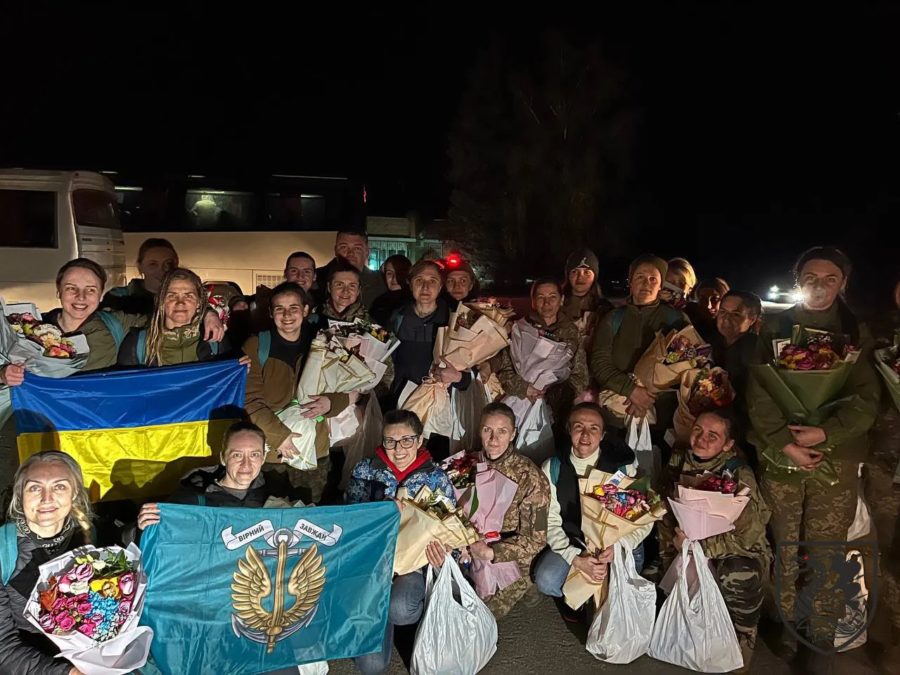 Anna Olsen, another Ukrainian, was also among the freed women. She was a combat medic of the chemical and biological protection company of the 36th Marine Separate Brigade. A 27-year-old woman, Olsen was at the Ilyich factory in Mariupol when she was captured in April 2022, along with brothers- and sisters-in-arms. She spent six months in captivity.
During this time, she was held at seven places in the occupied territory of Ukraine and in Russia. The most difficult was Taganrog, where systematic torture, not only moral but also physical and sexual, took place.
"As men, they understood that it's easier to intimidate women when you're in a small room being interrogated, and there were five or six military men standing who would start saying all kinds of nasty things of a sexual nature, or make you undress, kneel down, or something like this . . . If you didn't want to do it, then you were simply beaten — arms, legs — with sticks, rulers, notebooks, chairs, and even if you fell they would still beat you. This is the hardest and scariest part of captivity — you realize that your life no longer depends on you," she recalled.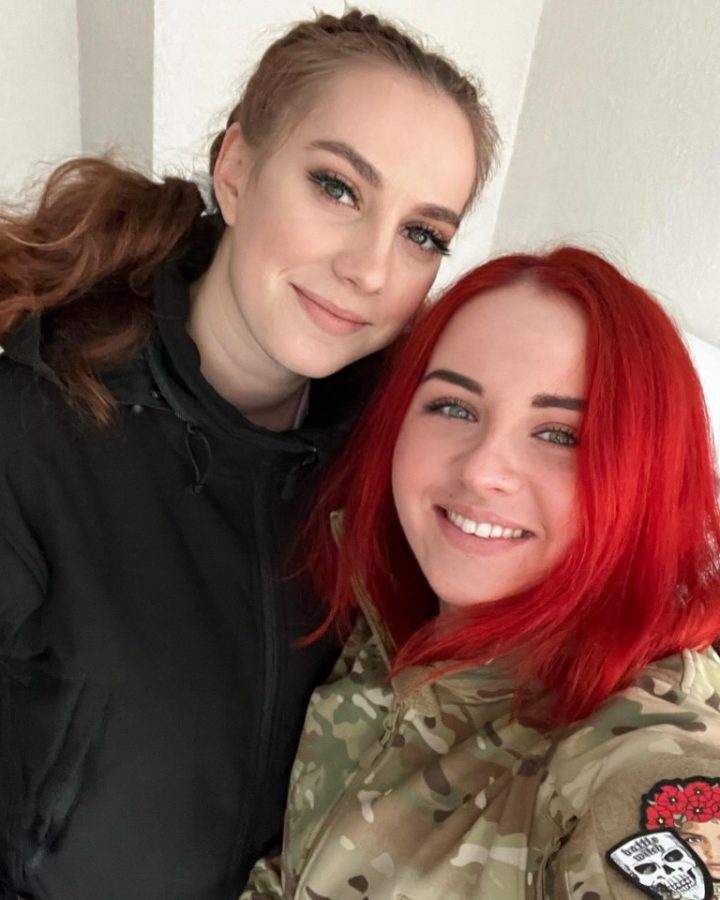 During these months, the hostages were often shown Russian propaganda TV as an element of psychological pressure.
"They would say that Ukraine no longer existed, Ukraine was captured, our forces [the Ukrainian Armed Forces] are being defeated on such and such fronts . . . and after each television show, they would tell you, 'Well, you are nobody, nobody needs you, you will stay here until the end of the special military operation', and [then] they tried to persuade you by offering citizenship, an amnesty if you join the Russian army," said Olsen.
Liudmyla said that the best way to free the captives is to constantly talk about those being held. Anna said that before the exchange, Russian forces started to give better food and "food that actually looked like food," so that on the exchange they looked less emaciated.
According to the Ukrainian authorities, as of December 2022, there are 3,400 Ukrainian military personnel in Russian captivity, but Ukraine's official register of missing persons whose fate is unknown as a result of hostilities and occupation currently contains more than 23,000 names.
The reasoning for Russia's mass hostage-taking is clear to those who study the issue, like the parliamentary human rights commissioner Dmytro Lubinets, who notes that many with loved ones missing in the occupied zones refuse to contact the Ukrainian authorities in case it causes more problems.
"They understand that even a simple request to the Ukrainian ombudsman will be used by the Russian occupation authorities as a reason to detain, to accuse them of espionage, and replenish the exchange fund," Lubinets said.
Prisoner swaps are an extremely sensitive topic for both sides. It's especially hard to understand who the Russians choose to release from captivity and who to keep.
"If people are taken to the Simferopol pre-trial detention center or to the colony or pre-trial detention center of the occupied Donetsk or Luhansk regions or to Russia, the chances for release are almost nil. Those who are listed as prisoners of war or those accused of 'espionage' in favor of Ukraine are the usual categories (of prisoners) who are released," said Tetiana Pechonchyk, head of the board of the ZMINA human rights center.
Human rights activists seek a special mechanism for the release of civilian captives. According to the Geneva Convention, military personnel are exchanged for military personnel, but there is no mechanism for exchanging civilians. Making Russia comply with such a mechanism would, of course, be another matter.