List of recommended officials for inclusion on the sanction lists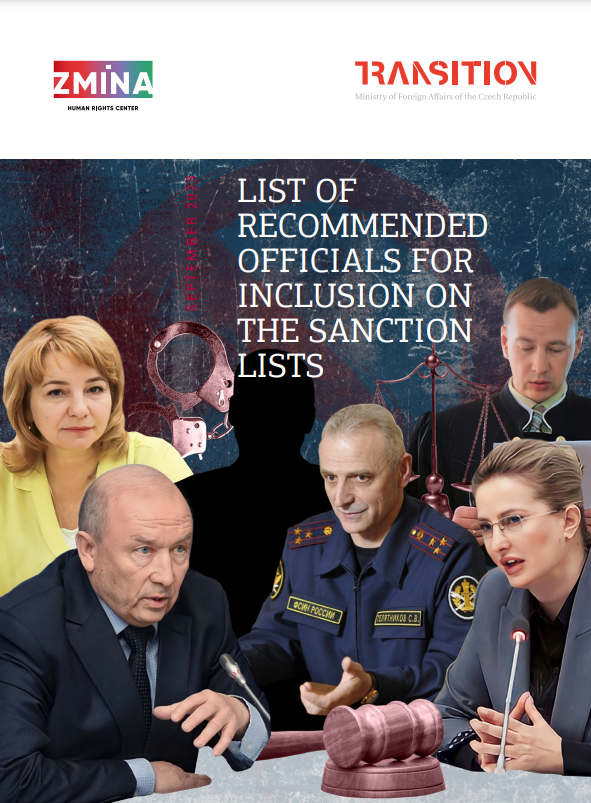 There are 186 Crimean political prisoners as of September 2023. Among these people, several dozen political prisoners have chronic diseases, disabilities or are elderly. Many of them received long terms of imprisonment, all of them are in conditions of non-provision of medical assistance. At the beginning of 2023, two Ukrainian political prisoners – Dzhemil Hafarov and Kostiantyn Shyring died due to lack of medical care in Russian prisons.
Previously, ZMINA conducted a study, which identified 45 political prisoners who are currently in prisons in the temporarily occupied Crimea or were transferred to the territory of the Russian Federation, and who are systematically denied medical care during detention. The condition of 21 of these political prisoners is critical. In fact, these political prisoners need immediate medical examination, qualified medical care, and in some cases – surgical intervention. Their stay in pretrial detention centres or colonies in the conditions of not receiving treatment can have significant negative consequences for their health, cause disability and threaten their lives.
Failure to provide medical aid to prisoners is a gross human rights violation, which can be equated to torture, for which the relevant officials of the occupation authorities of Crimea and the Russian Federation must bear responsibility.
This report provides information on several categories of officials who are directly or indirectly involved in the specified violations: judges, prosecutors, ombudsman, heads of prisons and detention healthcare institutions. The list includes 22 officials recommended by ZMINA for inclusion on the sanctions lists in European countries and the USA.