Attitudes of Ukrainians to issues related to overcoming negative consequences of the armed conflict in Ukraine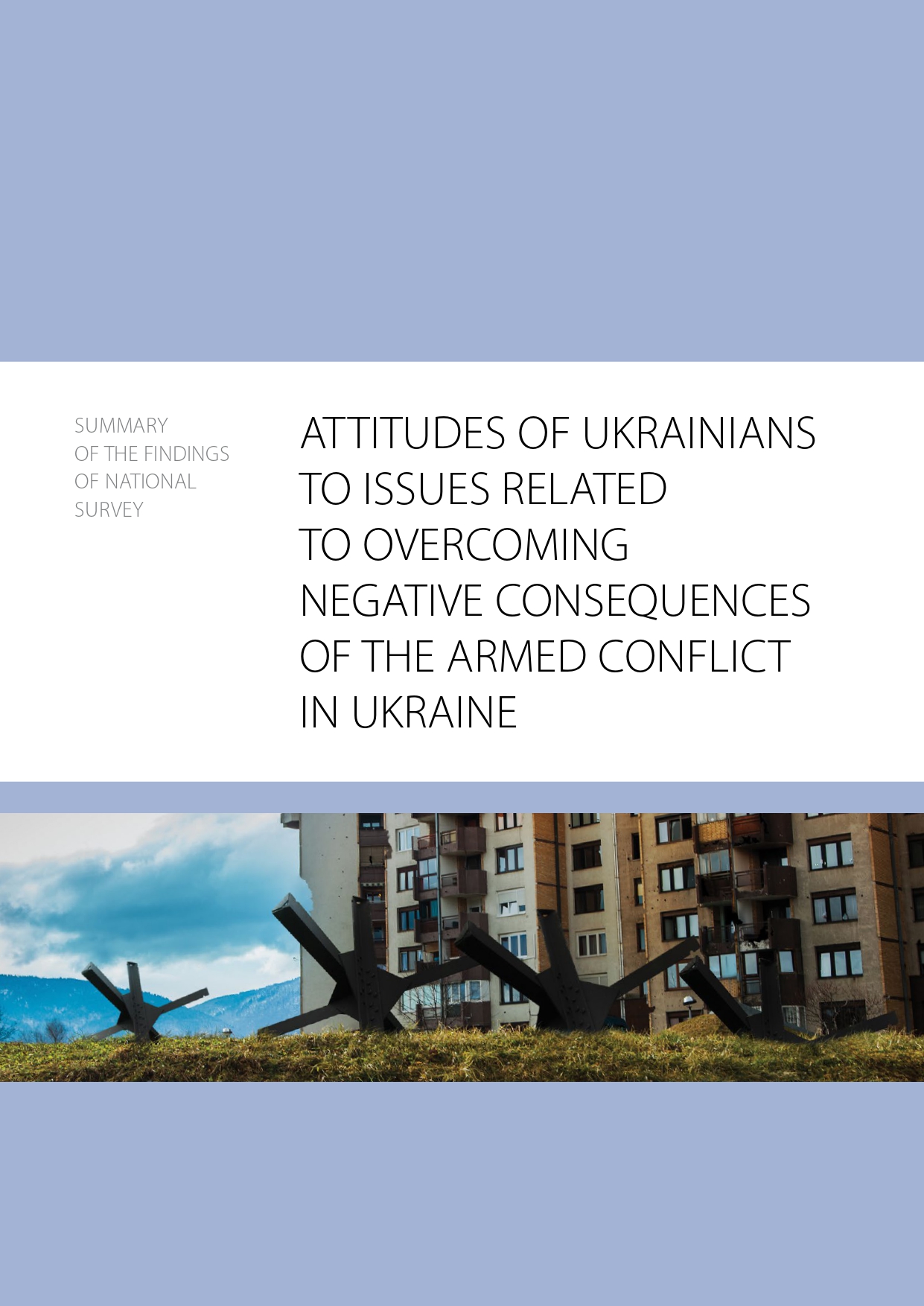 The survey was conducted from March to April 2021 by Kharkiv Institute for Social Research in cooperation with ZMINA Human Rights Centre with the support of the Representation of the President of Ukraine in the Autonomous Republic of Crimea. It was commissioned by the Human Rights for Ukraine project, implemented by UNDP in Ukraine and funded by the Ministry of Foreign Affairs of Denmark.
During the survey, 10,000 respondents were interviewed by face-to-face interviews. 400 respondents were interviewed in each region and Kyiv. The sample represents the adult population of Ukraine aged 18 and older. The statistical error does not exceed 1% for Ukraine as a whole and 5% for each individual region of Ukraine and the capital.