Hate speech in the media landscape of Crimea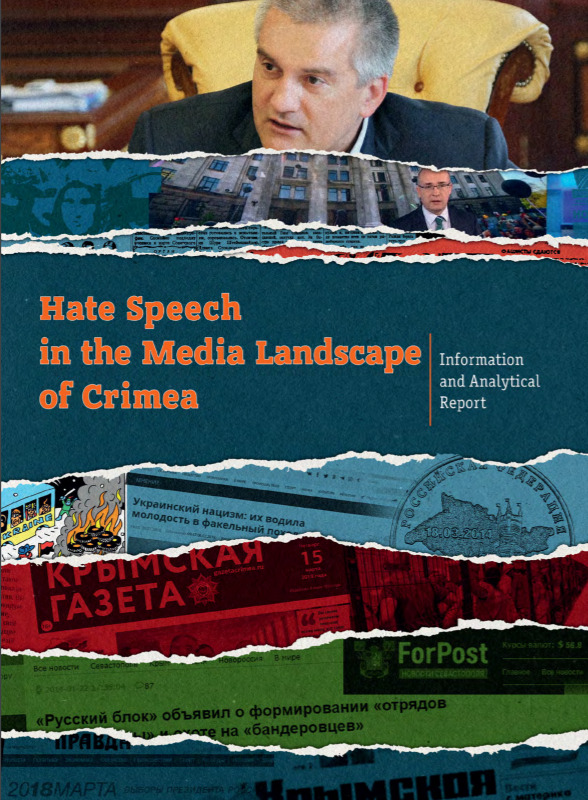 This publication presents the outcome of documenting and classifying facts on the use of hate speech on the territory of the occupied Autonomous Republic of Crimea and city of Sevastopol from April 2014 to July 2017.
This publication uses material from mass media that have been disseminated in the territory of Crimea since the occupation of the peninsula by the Russian Federation, as well as information from open sources, including information resources from the authorities of Ukraine, Russian Federation and Crimean de-facto authorities, Crimean Human Rights Group and Human Rights Information Centre.
This publication is intended for the representatives of state authorities, educational and research institutions, diplomatic missions, international, non-governmental and human rights organizations.
This publication was funded by the British Embassy in Ukraine.