Russia illegally transfers hostages in the Kherson region: human rights defenders demand a reaction from the world
In recent days, the organizations of Ukraine 5AM Coalition have been receiving reports on the transfer of civilian hostages and prisoners of war held by Russia in Kherson region from their places of detention in an unknown direction by the Russian troops.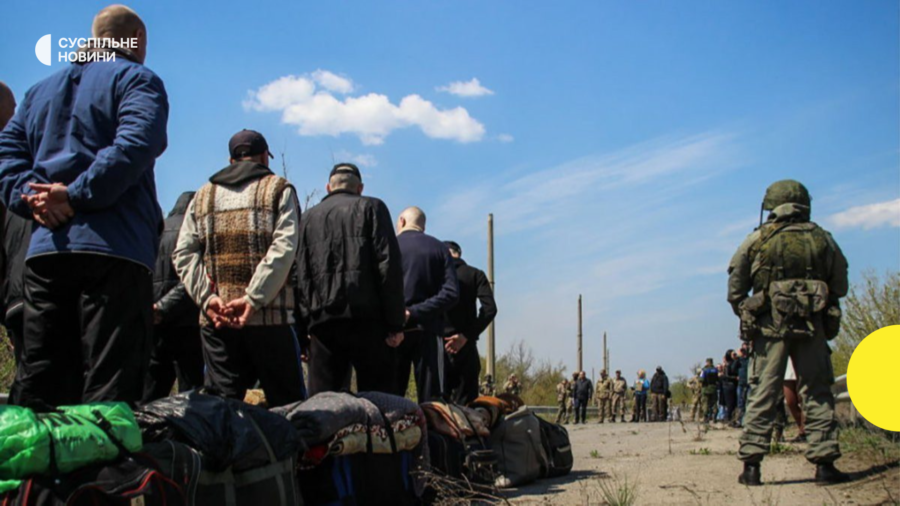 The occupying power justifies such transfers with the "evacuation" needs, but the true reasons for these actions are currently unknown to the Coalition members. The occupying power does not provide any information about the new places of imprisonment to the relatives of the detained persons.
At the same time, we draw the attention of the Ukrainian and international public that the transfer of detained persons uncontrolled by international institutions and monitors will most likely lead to the loss by human rights defenders and families of prisoners of the already limited information regarding the list of persons, places and conditions of detention of illegally detained Ukrainian citizens and Ukrainian military personnel in Russian captivity. In addition, according to the Coalition data, most of the detained persons have serious injuries and health problems after brutal torture and prolonged stay in unsuitable premises and inhumane conditions. For many prisoners, transfer without proper medical care may cause additional suffering or even lead to death.
Currently, we are talking about hundreds of people who were held in various locations in Kherson region. As of October 20, it is known that prisoners are being transferred in an unknown direction from:
Kherson pre-trial detention center in Kherson city (address: 10 Perekopska St.)
State institution "Northern Penal Colony (No. 90)" (address: 234 Nekrasova St., Kherson)
Temporary detention facility No. 1 of the National Police Kherson Region Department (address: 3 Teploenerhetykiv St., Kherson)
We appeal to Ukrainian and international institutions, diplomatic missions with a request to take special control of the processes of transfer of Ukrainian prisoners of war and civilian hostages held by Russia, record their movement, and demand that the Russian Federation provide information on the direction and purpose of such transfer, places and conditions of their further detention, ensure access to prisoners of war for representatives of international institutions.
At the same time, we draw the public's attention to the fact that holding civilians hostage is a gross violation of international law and they must be unconditionally released, while torture and inhumane treatment of civilians and prisoners of war must be stopped immediately.
ПІДПИСАТИ