The authorities are going to limit the right to information – human rights defenders oppose it
We, the representatives of non-governmental organizations, call on the members of the Parliament of Ukraine to reject draft laws No. 7033-d, which provides for limiting access to the court register, and No. 8359, which allows not to record court hearings.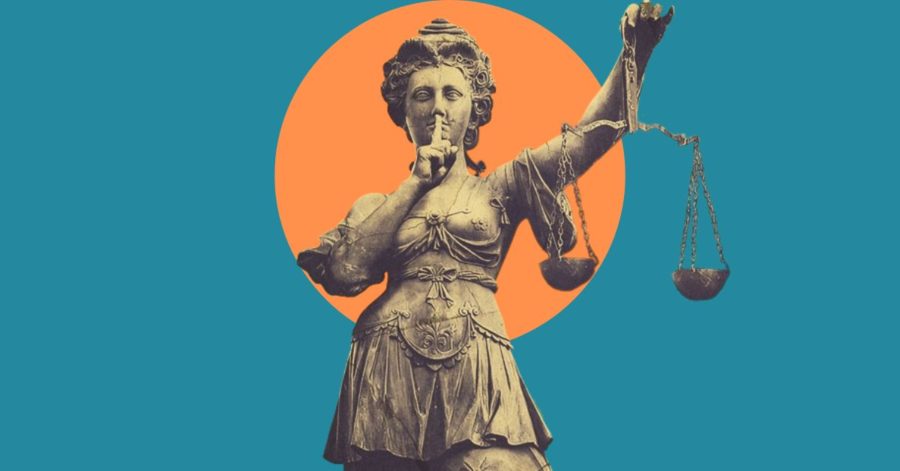 We believe that the amendments proposed by these draft laws pose a danger of disproportionately limiting society's access to important information, the right to a fair trial, run counter to the requirements of the law, and contradict the values of a democratic society.
As a reminder, the Unified State Register of Court Decisions was established by the Law "On Access to Court Decisions" in 2006 as an important part of the program of adaptation of Ukrainian legislation to European legislation for the subsequent accession of Ukraine to the European Union.
Draft law No. 7033d proposes several dubious innovations for both the period of state of war and peacetime.
First, a significant expansion of the list of information that cannot be disclosed in the texts of court decisions is provided for. In particular, it concerns the names and locations of critical infrastructure facilities. The problem is that the list of such objects is unstable and incomplete, and information about most objects is already available in open sources (for example, about pension fund, social protection, local self-government bodies and, finally, courts). It makes no sense to hide information "from the enemy", which has already been known and available to them for years. However, such concealment will significantly complicate the monitoring of court decisions for civil society.
Second, it is proposed to limit access to court decisions in cases of special public interest (in particular, crimes against the foundations of national security, protection of state secrets, inviolability of state borders, conscription and mobilization, as well as the procedure for military service) during the state of war and a year after its end. Such a restriction is disproportionate and does not meet society's demand. After all, journalists, lawyers, scientists, civil society activists will not be able to learn about the circumstances of a case and a court-appointed punishment for state traitors, collaborators, aides of the occupiers, etc. Concealment of court decisions will definitely increase tension and mistrust in the authorities among Ukrainian society.
Third, it is planned to grant judges the right to arbitrarily remove from the court register information from judgments in cases considered at open hearing, which runs counter to the general principle of transparency of the judicial process and carries corruption risks.
In turn, draft law No. 8359 gives room for abuse regarding the recording of the judicial process. According to it, during a state of war or state of emergency, "in case of an objective impossibility" to fully record a court hearing technically, a secretary records only the essential moments of the proceedings in a protocol. Any judge can interpret what objective impossibility is in their own way.
Legislation should have a uniform approach to limiting access to information, therefore, open information should not be restricted in court decisions. Otherwise, it threatens the normal functioning of the Unified State Register of Court Decisions which is a democratic achievement of Ukrainian society.
Limiting access to court decisions will set back Ukraine in democratic progress for decades – to the level of Russia and Belarus – and will pose a danger to the further process of integration into the European Union. Currently, members of the Parliament of Ukraine plan to disproportionately ban Ukrainians from freely receiving information that is of significant public interest, in particular about judgments, evidence in cases, as well as about persons accused and convicted of committing these crimes.
We call on the Verkhovna Rada of Ukraine to reject draft laws No. 7033d and No. 8359 as harmful to the system of justice and freedom of speech, access of civil society to public information, especially during and after the war.
Signed by:
Human Rights Centre ZMINA
Kharkiv Anti-Corruption Center
DEJURE Foundation
Institute for Peace and Common Ground
Kharkiv Institute for Social Research
Educational Human Rights House Chernihiv
NGO "Postypovyi Hurt Frankivtsiv"
Institute of Mass Information
Media Initiative for Human Rights
Anti-Corruption Action Centre
Association UMDPL
Ukrainian Legal Advisory Group
CHESNO movement
All-Ukrainian Association "Avtomaidan"
Institute of Legislative Ideas
Center for Civil Liberties
Kharkiv Regional Foundation "Public Alternative"
NGO "INVISIBLE"
Democratic Initiatives Incubator
NGO "Owl Expert Group"
Regional Center for Human Rights
NGO "Human Rights Platform"
Anti-Corruption Headquarters
Charity Fund "Gender Z"
Transparency International Ukraine
Agency for Legislative Initiative
LGBT Human Rights Center "Our World"
Charitable Organization "Charity Foundation "East-SOS"
NGO "Blue Bird"
NGO "Center for Monitoring Authorities"
Bihus.Info
NGO "Donbas SOS"
NGO "Kyiv Cats"
NGO "FRESH BLOOD"
NGO "Bricks"
NGO "CrimeaSOS"
Anti-corruption Research and Educational Center
Institute of Legislative Ideas
Crimean Human Rights Group
Centre for Economic Strategy
NGO "Civil holding "GROUP OF INFLUENCE"
Foundation of Regional Initiatives
NGO "Human Rights Vector"
NGO "Association of Relatives of Kremlin Political Prisoners"
ПІДПИСАТИ