Head of Human Rights Center ZMINA received a human rights award from the Embassy of Netherlands
Head of Human Rights Center ZMINA Tetiana Pechonchyk was awarded with the "Human Rights Tulip" award by the Embassy of Kingdom of the Netherlands in Ukraine. Marta Chumalo, a Lviv-based human rights defender, Deputy Head of the Centre "Women's Perspectives" is the other recipient of the award this year.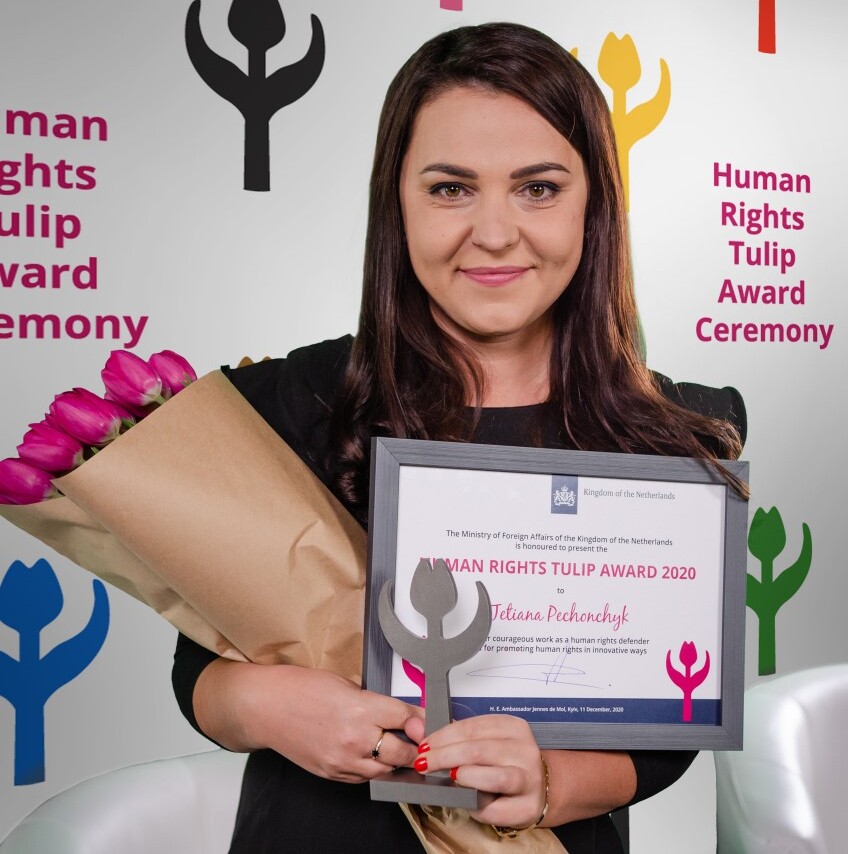 His Excellency Ambassador of Netherlands Jennes de Mol handed the award to Tetiana Pechonchyk on December, 11th, tribute to the International Human Rights Day. Marta Chumalo received her award in Lviv.
From the year 2012 Tetiana Pechonchyk is the head of Human Rights Center ZMINA. The organization is active in protection of freedom of expression, combating discrimination, prevention of torture and cruel treatment, fighting impunity, support of human rights defenders and civic activists on the territory of Ukraine, including occupied Crimea. It is also involved in protecting persons affected by the armed conflict in Ukraine. ZMINA runs informational campaigns, education programs, performs monitoring and documenting of violations of human rights, conducts research and prepares analytics, achieves change via national and international advocacy.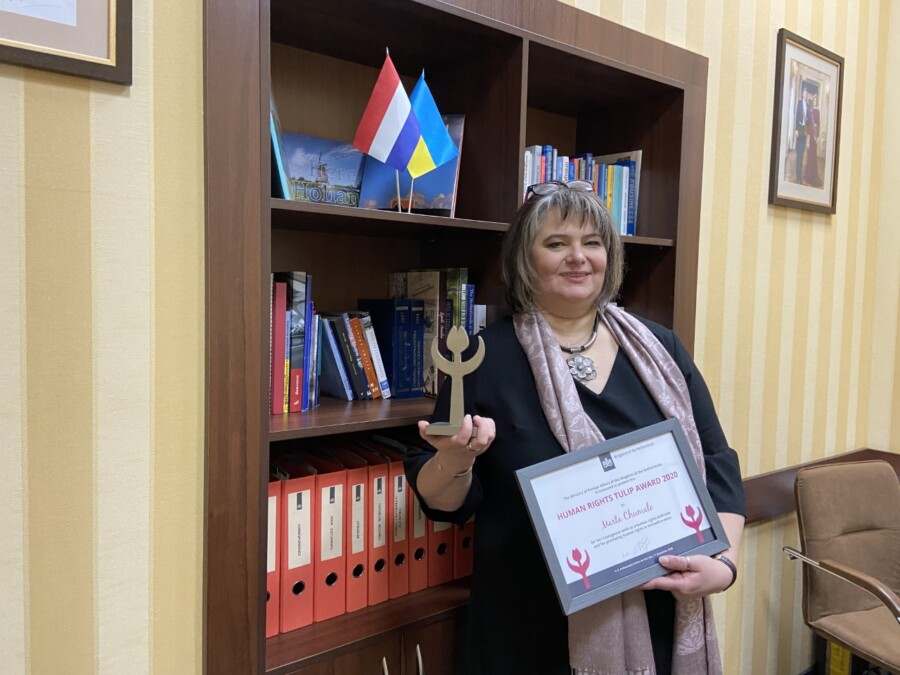 Marta Chumalo is a gender expert, a feminist, cofounder, deputy head, project manager and a psychologist at the Centre "Women's Perspectives. She is an activist in protecting women from domestic violence and an expert in gender policy withing the anti-sexism campaign "Respect".   
"The annual granting of the "Human Rights Tulip" award is a tramandeous acknowledgement of the work of the many human rights defenders in Ukraine who change the country for better with their actions every day. Even if we manage to change the public perception by one or two percent after a year of work, people's perception of human rights, their readiness to stand for their own rights – it motivates to continue" – Tetiana Pechonchyk commented on the award
"Human Rights Tulip" is an award of the Government of the Netherlands, initiated by the Ministry of Foreign Affairs. Since 2008 it has been awarded annually to human rights defenders and human rights organizations that promote human rights globally. Moreover, since 2018 Dutch embassies in different countries also award local awards to activists and human rights defenders, who protect human rights.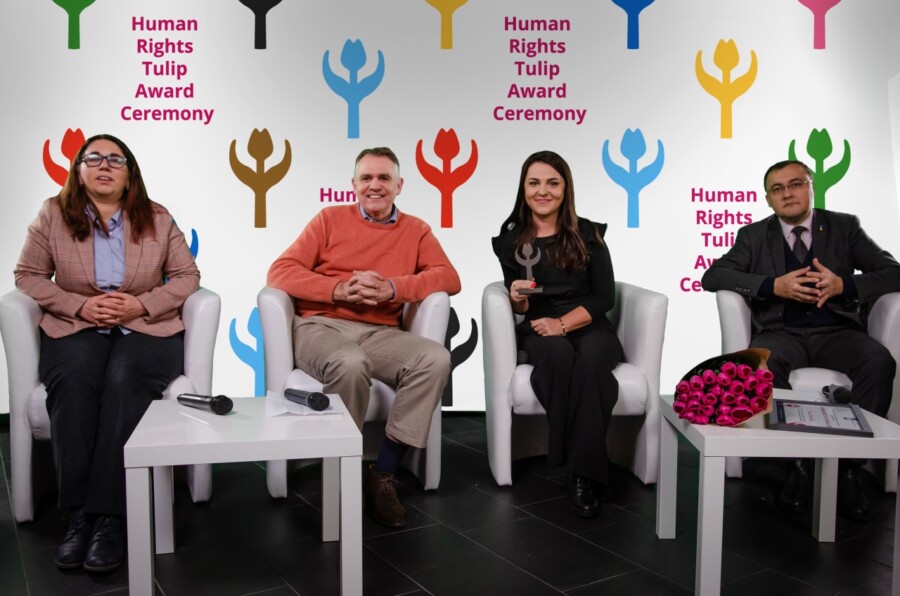 In 2018 the "Human Rights Tulip" award was given to the cofounder of the "Accessible.UA" NGO (Ukr. "Доступно.UA")  Dmytro Shchebetiuk. In 2019 the award recepients were Crimean lawyer Lilia Hemedzhy and Odesa activist Vitaliy Ustymenko.
This year ZMINA also made it to the global short list of 13 nominees from all over the world aspiring to receive the Human Rights Tulip. Lilit Martirosyan, a transgender female human rights defender from Armenia became the award winner in 2020. The Minister of Foreign Affairs of Kingdom of the Netherlands Stef Blok announced the award winner's name on December, 10th, 2020.