Last year, there were 108 cases of persecution of activists in Ukraine, almost half of them in Kyiv
Last year, in 2021, 108 cases of persecution of activists were documented in Ukraine. Human rights defenders are registering a concerning trend: the number of cases of pressure on the active society is not falling-there were 101 such incidents in 2020 and 83 in 2019.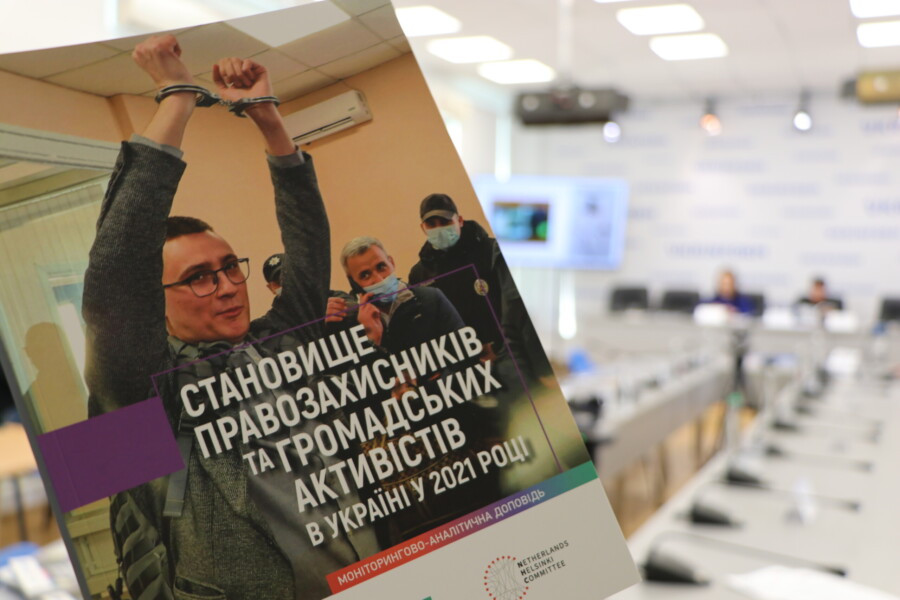 This was reported on 4 February by representatives of ZMINA Human Rights Centre at a press conference in Kyiv, where a report on the persecution of activists in 2021 was presented.
Activists are persecuted the most frequently in Kyiv: almost half of all 2021 cases (50) took place in the capital. Odesa Region, Kharkiv Region and Luhansk Region were also "leaders" in terms of the number of cases with 10, 9 and 8 cases, respectively. This situation, according to the human rights defenders, has carried over from previous years.
"Just like in the previous years, in 2021, the most frequently persecuted activists were those who defend the rights of the LGBT community (17 cases), fight corruption (16) and protect the environment (11). But this time, opposing illegal construction also became a high-risk type of activism with 13 cases last year," said Anastasia Moskvychova, a researcher at ZMINA Human Rights Centre.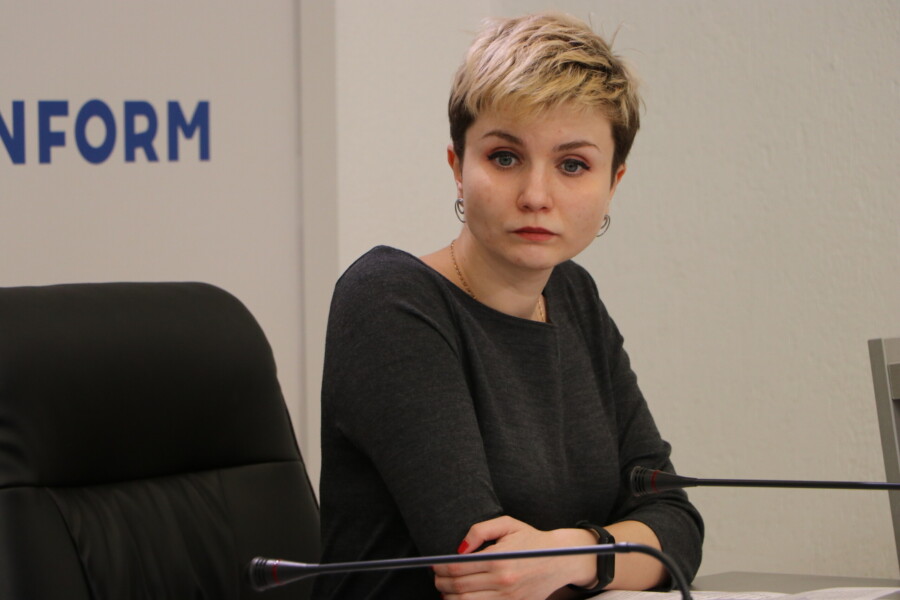 Civil sector representatives are most likely to face attempts at intimidation—27 recorded cases. Their property is also often destroyed or damaged (24), and there are attempts to stop their activism by physically attacking them (20).
Just like before, note the human rights defenders, victims in 2021 were not always successful in trying to have cases opened following their reports, which the police treated as "citizen addresses" in violation of the law; in these cases the victims had to open cases through courts. At the same time, even when cases were opened, activists often reported inaction on the part of the investigators or delays in the collection of evidence. Among the documented violent crimes against public figures, two cases were handed over to the court, and the others are still being investigated.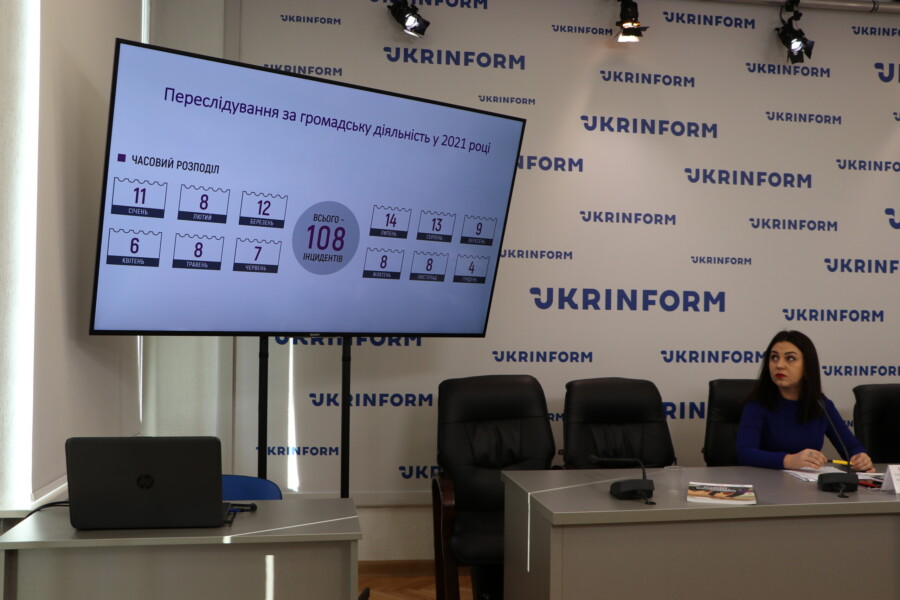 According to Moskvychova, some civil figures experience systematic persecution, when in absence of effective investigations of attacks and other cases of pressure these cases become serial in nature.
This, in particular, has been happening to the Kyiv activist Mykola Vyhovsky since October 2021. That month, he found a GPS tracker on his car and later discovered an audio surveillance device inside. The activist associates the incident either with his active participation in the March for Kyiv protest or with his advocacy against a bill which, according to him, infringes on the intellectual rights of architects and will benefit unscrupulous developers.
At the time, Vyhovsky filed a report with the Security Service regarding the illegal surveillance and the possibility of an attempt at the activist's life, but the Security Service did not open a case and handed the case over to the National Police.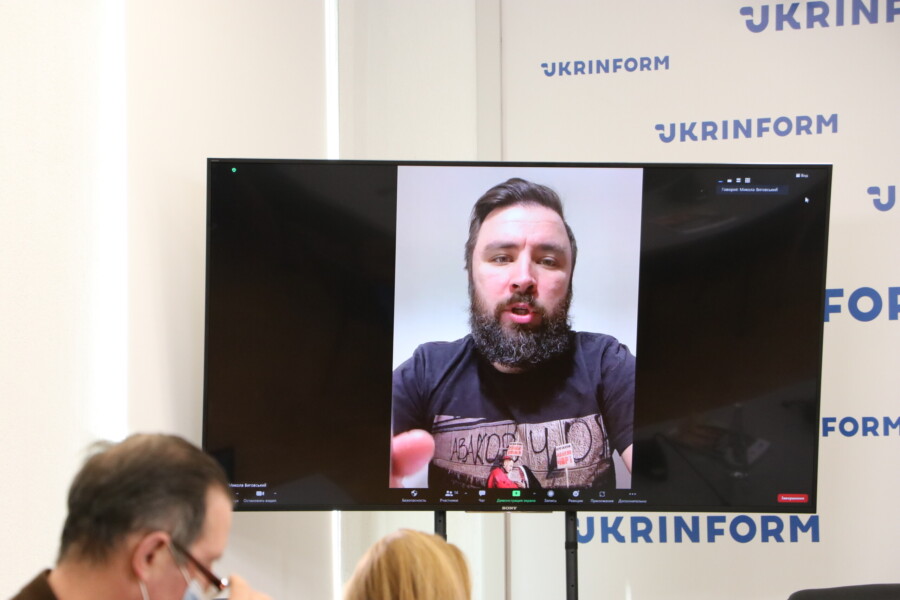 In December, the activist faced persecution once again: unidentified individuals damaged the lock on his car door, and a few days later someone pushed a piece of styrofoam into the keyhole of his apartment door. The latter, according to Vyhovsky, took place soon after his conversation with an investigator regarding his report on the devices discovered in his car, when the investigator claimed that he did not see any grounds for opening a case.
Systematic pressure has also been experienced by Valeriy Kharchuk, an activist from Luhansk Region and the leader of the Anti-Corruption Regional Front. Last year, his property was damaged six times. His cars were destroyed five times: some of the cars were damaged by acid thrown by unidentified individuals, others were set on fire. The latest attempted arson took place in November 2021. In addition, in September, unidentified individuals threw paint at the door of the apartment where Kharchuk lives with his family. The activist links all these cases to his anti-corruption activities.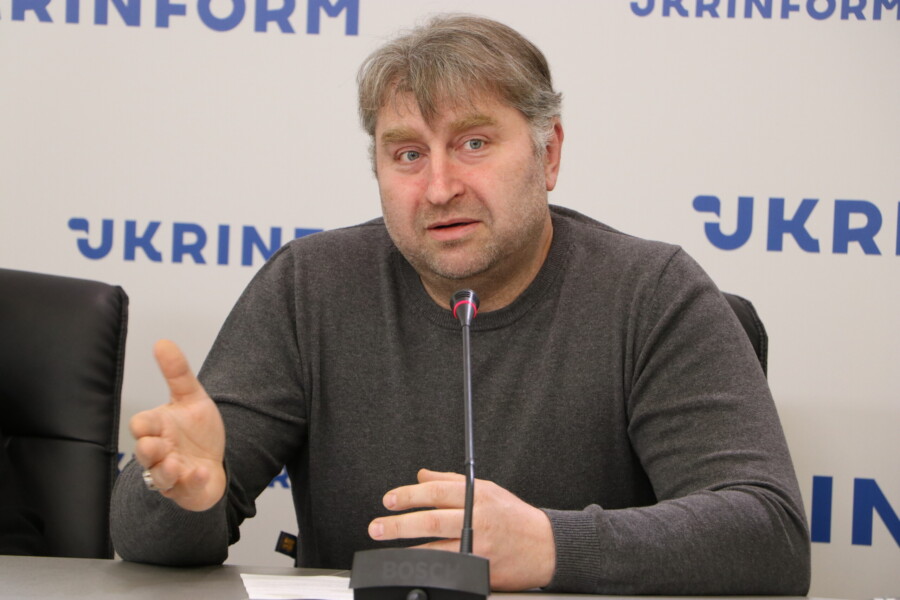 Kharchuk also reported that in July, he and another activist were attacked with a chair by Serhiy Khortiv, the mayor of Rubizhne, when they came to him to talk about the closure of specialized schools for children.
"Our organization monitors purchases and helps Rubizhne residents when their rights are infringed upon by local self-government bodies. And the local government doesn't like this; they have canceled livestreams of their session meetings and electronic document management, started embezzling public funds, etc. We responded to this and reported it to the relevant agencies, and after this unidentified individuals started ruining our lives," said Kharchuk and added that the police are currently investigating these cases.
Some activists have been persecuted for years. In Kharkiv, the PrideHub community centre for LGBT+ people and their allies has been a target of systematic far-right attacks for several years: the latter disrupted human rights events, broke windows, threw smoke bombs inside and sprayed pepper spray during discussions at the hub. And in August 2021, an unidentified individual ruined a mural on the PrideHub wall and left an aggressive inscription.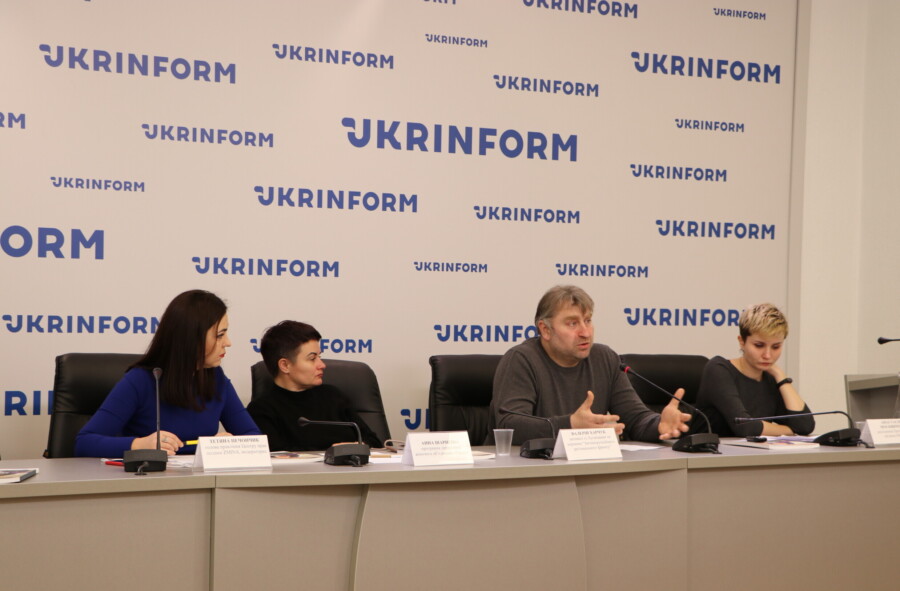 Members of the Sphere organization who created the hub reported the incidents to the police, but no criminal case was opened at the time. Only early this year, it became known that the police did open a case after all, almost half a year later in December 2021.
"Systematic attacks on our organization and our events are intended not only to obstruct our civil activities, but also to intimidate the LGBT+ community in general. The police cannot or will not work with hate crimes. So it is time to develop a national mechanism for investigating and trying these crimes, and to train the police, prosecutors, judges to work with this issue," comments Anna Sharyhina, the programme director of Sphere.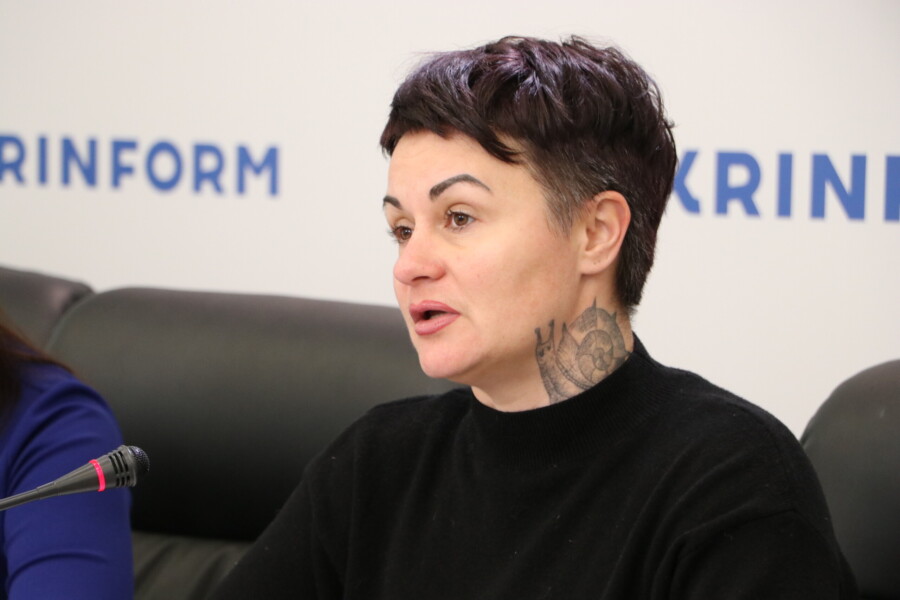 With support from the European Union, ZMINA provides legal, security, psychological and other kinds of aid to activists who are persecuted due to their civil activities. The human rights defenders encourage everyone to report these cases and ask for help.
See the full text of the report here. Watch a video of the press conference.
For reference: The Increasing the Role and Protection of Human Rights Defenders in Ukraine project is implemented by ZMINA Human Rights Centre in partnership with the Netherlands Helsinki Committee and with financial support by the European Union. The project focuses on the legal and operational protection and support for human rights defenders and anti-corruption activists in Ukraine, on supporting the positive role of human rights defenders in society and establishing connections between them, on increasing the number of effective investigations into attacks on human rights defenders and activists, etc. The project is implemented from 2019 until 2022.