Photo exhibition "Stories from occupied Crimea" will open in Vilnius
On May 18, the photo exhibition "Stories from occupied Crimea" will open on Lukiškės Square in Vilnius, Lithuania. The exhibition is co-organized by
Human Rights House Crimea
, in particular Human Rights Centre ZMINA, and
Barys Zvozskau Belarusian Human Rights House
.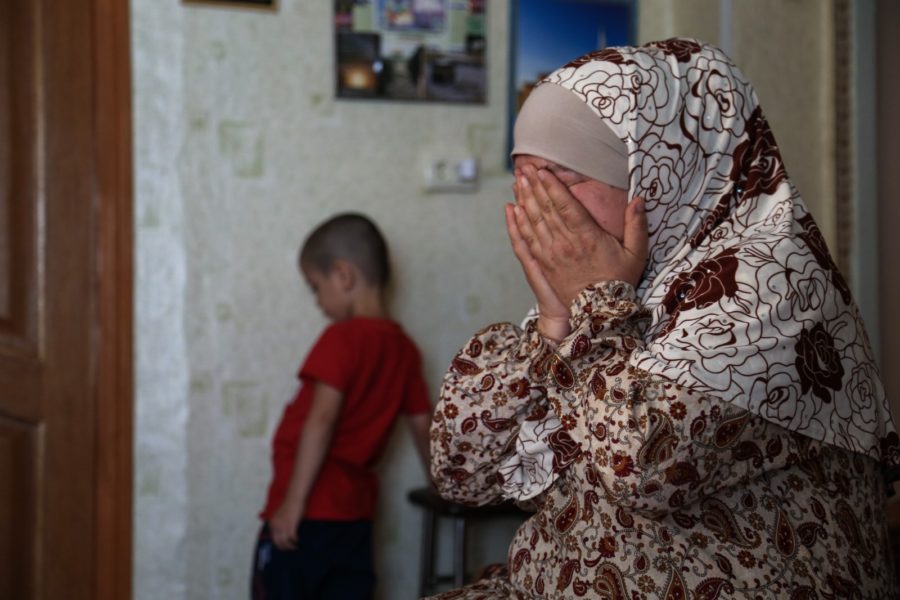 On May 18-25, residents and visitors of Vilnius will be able to see 22 photo works by Ukrainian reporters Alina Smutko, Taras Ibragimov, and Alyona Savchuk who documented the lives of families of political prisoners in occupied Crimea in 2014–2019 and for that were banned from entering Crimean peninsula and the Russian Federation for a period of 10 to 35 years. 
Photo exhibition "Stories from occupied Crimea" is a unique chronicle of life on the peninsula illegally annexed by Russia and documentary evidence of repression against Ukrainian citizens, in particular representatives of the Crimean Tatar people. Large-scale persecution of dissidents began immediately after the occupation of the peninsula by Russia in March 2014.  
More than 150 people, most of them Crimean Tatars, have been imprisoned for political reasons in Crimea. During the occupation, 43 Ukrainian activists have been kidnapped, 11 of them are still missing, one person is in custody. Repression against the Crimean Tatars is ongoing. 
Exhibition opening: May 18, 19:00, Lukiškės Square, Vilnius, Lithuania. 
The date was chosen not randomly: on May 18-20, 1944, more than 190,000 people were forcibly evicted from Crimea to Central Asia, Siberia, and the Urals by order of Stalin. This day went down in history as the date of the Deportation of the Crimean Tatars. 
The exhibition will last from May 18 to 25. 
About authors 
Photojournalist Alina Smutko worked in occupied Crimea for three years, documenting the suffering of prisoners. Her camera recorded the lives of families, often with many children, who were left without breadwinners after mass arrests. She started the project in 2016. In the winter of 2019, she was declared persona non grata and banned from entering Crimea and Russia for ten years. 
Photographer and journalist Taras Ibragimov worked in occupied Crimea for many years. He covered politically motivated trials of Crimeans. In 2019, Russian border guards banned Taras Ibragimov from entering the territory of the Crimean Peninsula for 35 years. 
Reporter Alyona Savchuk covered the trials of Ukrainian political prisoners in occupied Crimea in 2016–2018. Then the FSB banned her from entering the peninsula and the territory of Russia for 10 years. The official justification provided by the security forces: "… to guarantee the defense capability or security of the state, or public order, or to protect the health of the population."