Ukraine on fire: ISAR Ednannia Forum participants discuss how civil society bringing victory closer
The 11th Civil Society Development Forum organized by ISAR Ednannia was traditionally held on December 5. The panel discussion participants talked about how Ukrainian society remains stable during the war and how it brings victory closer in such difficult conditions.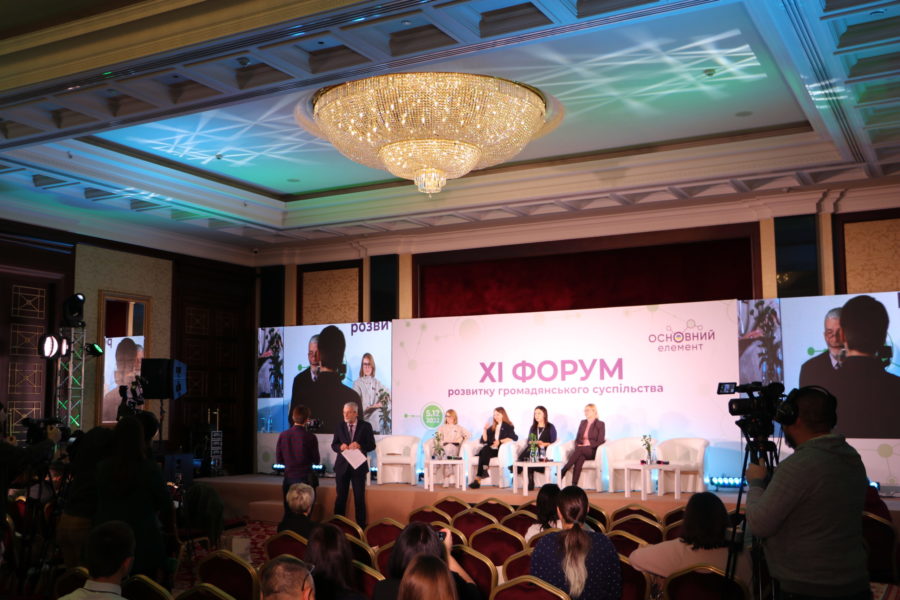 According to Tetiana Pechonchyk, Head of the Board of Human Rights Centre ZMINA, the world which was before February 24, 2022, no longer exists: 
"Ukrainians have shown how ineffective the international institutions created after World War II are and demand that the world change. When the full-scale war began, many civil society initiatives remained to work in Ukraine and respond to all challenges, despite the war. Meanwhile, most of the international organizations left." 
Pechonchyk believes that the Ukrainians have come a long way in acquiring self-determination for the years of independence. According to her, civil society continues to fight on different fronts, forcing old inefficient systems to work or putting pressure on them to create new effective mechanisms. 
"But we still have much work to do, because in other parts of the world there is still a misunderstanding of the reasons for this war. Many believe that NATO provoked Russia; they do not know about the Crimean Tatars, considering Russians to be the indigenous people of Crimea. Russian narratives dominate a large part of the world, so we have to talk a lot about the situation in Ukraine," Pechonchyk adds and continues, "In addition, after victory, we must become global players and help civil societies in authoritarian countries fight for their freedom. In my opinion, this is one of the vectors of the Ukrainian civil society movement."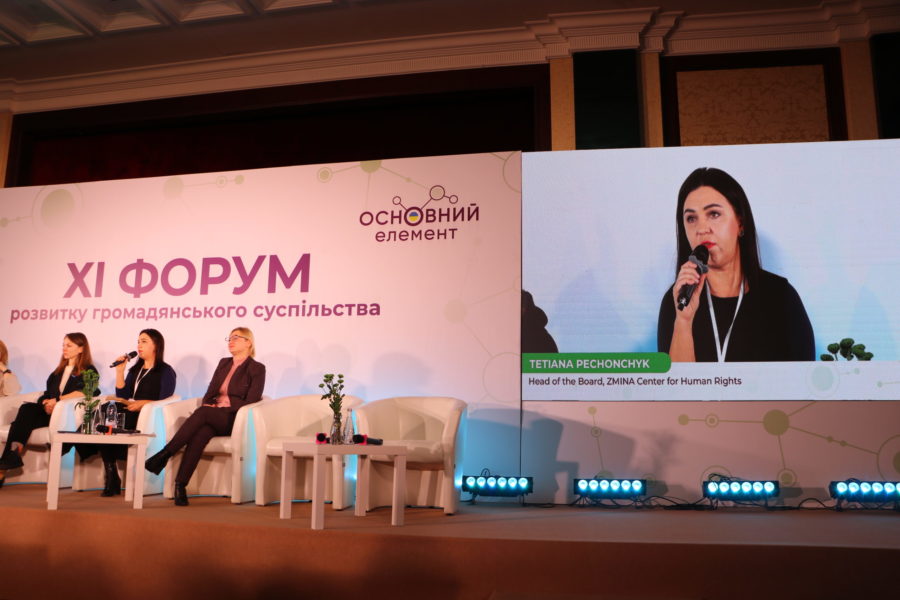 Maryna Khromykh, Executive Director of the DEJURE Foundation, also took the floor and reminded of Kateryna Handziuk, who exposed corruption and the activities of pro-Russian forces, such as Kiril Stremousov, in Kherson region and later died from an acid attack. 
"We need to have zero tolerance for anyone who prevents the country from moving forward. Today we are very limited in the tools of pressure due to martial law. However, we know how to unite. And while our soldiers are fighting on the front, we have to fight in the rear," Khromykh believes.