ZMINA joined the OSCE SHDM pre-event on Russian war crimes in Ukraine and accountability
The human rights defenders discussed the patterns of documented human rights violations and war crimes committed by Russians in Ukraine. At the same time, they have questioned what next steps the OSCE and participating States can take to respond meaningfully to the human rights violations linked with Russia's invasion and hold perpetrators accountable.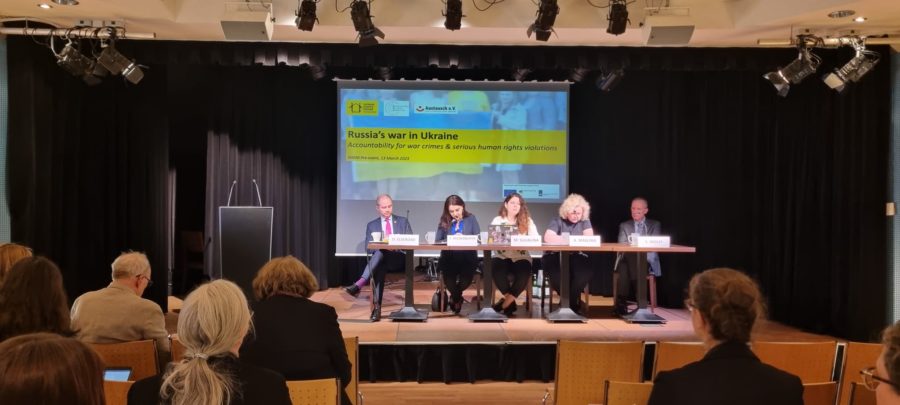 Tetiana Pechonchyk from the Human Rights Centre ZMINA, noted that the Russian military uses mass atrocities as a method of warfare: "We have faced an unprecedented scale of atrocities committed during a year of Russian large-scale aggression in Ukraine. Decades will be needed for documentation and justice processes".
In particular, she emphasized the number of war crimes cases, documented by ZMINA which is part of the Ukraine 5 AM Coalition: 409 cases of torture, 233 cases of deportation, and 503 cases of enforced disappearance. 
"Mykola Masliy – a member of the Kupyansk Town Council of Kharkiv region went missing on March 1, 2022, during a rally against the occupation that was organized by him. Russian military called him aside for a conversation, after which they began firing and throwing smoke grenades, and Masliy was taken away. No other information is known about him, his official Facebook page has not been updated since February 26, 2022", Tetiana Pechonchyk told about one of many cases of  enforced disappearances.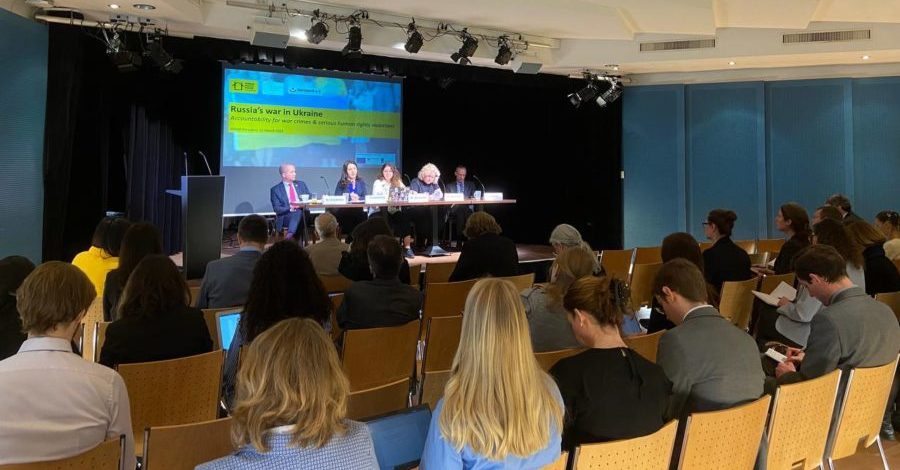 Maria Sulialina from the Almenda Centre for Civic Education highlighted the grave violations of children's rights by occupiers: 464 children were killed, 934 – injured, 16,000 – deported, however, the real number of deportations could be up to 738,000.
She told that a system of re-education of children and youth has been created by Russians in the temporarily occupied territories, including imposing Russian as the language of education, forbidding to teach history of Ukraine, replacing Ukrainian teachers in schools, promoting Russian narratives in the youth educational institutions, organising military patriotic camps and cadet classes. All these efforts are aimed to destroy Ukraine as a nation by brainwashing children. 
"As part of Russia's full-scale invasion of Ukraine, children are a target of Russian forces, including in their efforts to erase children's Ukrainian identity", stated Sulialina. 
Stefan Wolff from the University of Birmingham discussed the possible next steps from the OSCE side and stated that, currently, documentation of violations is the key. Moreover, there is a need in training officials and civil society, creating framework not only for prosecution but also for finding missing people, capacity building, technical support.
He emphasized the importance of investment aiming to strengthen constructive partnerships between Ukrainian and the other OSCE member states' civil societies, to ensure sufficient cooperation and coordination in the partnering countries for prevention of efforts duplication, as well as to raise awareness and prevent violations in the future.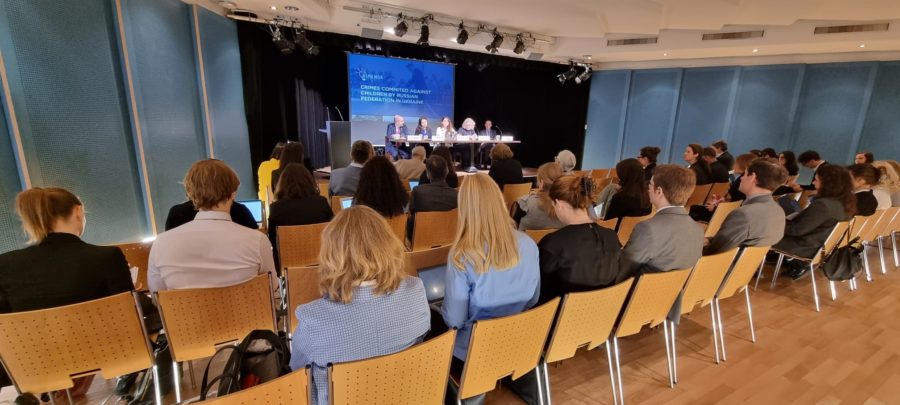 Antonina Maslyka from the Netherlands Helsinki Committee highlighted the role of the OSCE in monitoring and documentation the violations, although she added that the Russian participation paralyzes consensus decision-making: "OSCE is paralysed by consensus decision making, directly contributing to the erosion of comprehensive security. We need to find innovative ways around consensus to ensure OSCE effectively protects and promotes its values".
Moreover, the panelists called for support from the OSCE and its member states by providing assistance to Ukrainian law enforcement bodies and the Prosecutor's Office, working on establishment of the Special Tribunal on the crime of aggression of Russia against Ukraine and advocating for it, establishing a mechanism of repatriation of deported Ukrainians, in particular children, as well as promoting ratification of the Rome Statute by Ukraine and harmonization of the Ukrainian criminal legislation with the international standards.