'Every 15 minutes there are rockets over my head. I'm just lucky not to be where they fall'
Lyudmyla Yankina (38) fled to Kyiv when the war in the Donbas region of Ukraine began in 2014, but when the Russians invaded last month, she decided she would stay to "defend the basic humanity" of her people.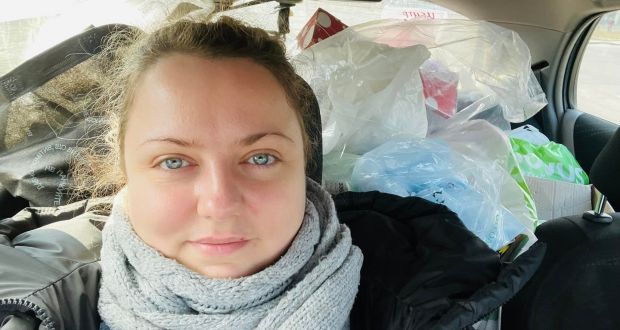 "Back then, in Luhansk, I worried for my mother's life, so I chose to run away," she says, after emerging from a bomb shelter in Kyiv at midnight."
In late February, Yankina called a family meeting and agreed with her relatives that they would evacuate to safety, while she would stay in the capital.
"I have a medical education so I decided not to escape, because my knowledge is useful for war," she says.
Yankina was planning to act as a surgical nurse for the injured, but things "never go to plan" in a war zone. For the past 20 days, she and a woman she met volunteering at a blood centre have been driving around Kyiv for 12 hours a day to provide food and medical supplies to the elderly, disabled and terminally ill.
"I never imagined I would be doing this, but it has become my life," she says.
Some of these people lived through the second World War. They never imagined they would come to the end of their lives in a new one
In the first days, Yankina spent her own money buying food and other supplies for vulnerable people in the city.
"I was happy to be able to do that, but I'm not an oligarch, I knew I could not do it forever. I made a Facebook post asking friends to help. I told them even if they were evacuated, they could still help me to help others."
Every day, Yankina and her friend visit the homes of "those who have nobody".
"These are people who don't have the money or the physical capability to get supplies themselves. When the war started, even workers in social services fled. Nobody is taking care of them anymore."
"When I go to their homes, I find them in hunger. I find elderly people who haven't eaten for days, or even a week. Some of them previously had a great or wealthy life, but something went wrong and they became lonely or poor."
It is difficult for her to describe the "heartbreaking scenes" she witnesses.
"These people start to cry from the bottom of their hearts because they are afraid to die alone. I'm hugging them, sometimes crying with them. I can't hold it in. I never want anyone to experience this," she says.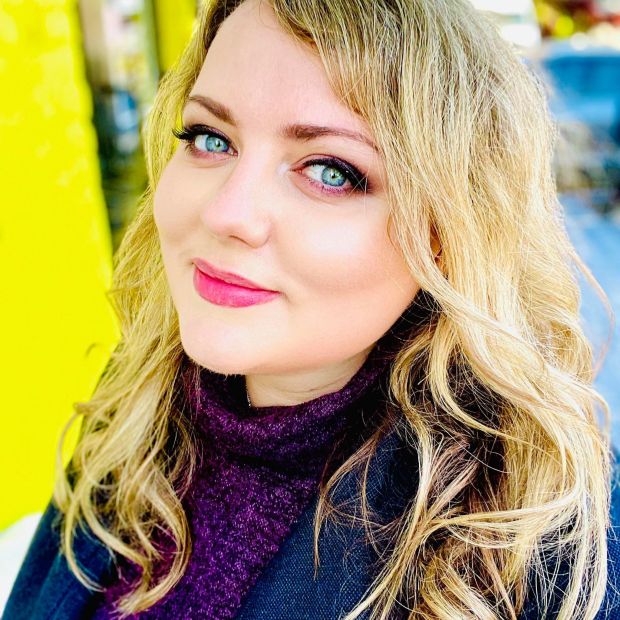 Yankina thinks of the first elderly woman she helped.
"She was 96 years old. She had this look in her eyes that made you know she is a good person. She was kind and smart and had a good life. But she lived much longer than any of her beloved people. Her sons and husband died. She did not have grandchildren."
"She was crying so hard. I was holding her, telling her it would be okay, Ukraine will win. But when I left, I cried in my car. Some of these people lived through the second World War. They never imagined they would come to the end of their lives in a new one."
Despite the relief that someone has shown up to help them, some people Yankina visits are embarrassed or ashamed to have become dependent on strangers like her.
"We explain it's not their fault, that it's a war, and we are there to show them they're not going to be alone."
Yankina coordinates with pharmacies around the city to get supplies. Relying on the financial generosity of others, she spends up to €1,600 a day. Ukrainians abroad call her in desperation, begging her to help their family members at home.
Regular people, do not believe Russian propaganda. This is not some liberation operation. They are trying to crush our country with the highest level of hatred
She has covered 2,500km, helping more than 100 people, and has no plans to stop. The two women drive nonstop under Russian bombing.
"There were several moments when the explosions were so near we could feel the explosive wave making the car shake," she says.
Until Monday, they had no protective gear, but now have flak jackets and helmets.
UN special rapporteur on human rights defenders Mary Lawlor and her team are in touch with the women and trying to help.
Lawlor is in "constant contact" with Ukrainian human rights defenders on the ground. Some are asking their own Government to put in place measures to assist the internally displaced. Accommodation in the West of Ukraine is difficult to find because of the huge exodus there. Others are advocating internationally for help.
A least 16 Ukrainian human rights organisations are documenting war crimes. It is "dangerous and selfless work," Lawlor says.
Before she says goodbye, Yankina asks to "send a message to the world."
"To the leaders, every day people die because our skies are not closed. Every day I don't know if I will have tomorrow, and someone else already doesn't have tomorrow."
"Regular people, do not believe Russian propaganda. This is not some liberation operation. They are trying to crush our country with the highest level of hatred. In Kyiv, every 15 minutes there are rocket missiles over my head. I'm just lucky not to be in the place where they fall."
Source: The Irish Times