Crimea in the context of occupation: Q&A guide for media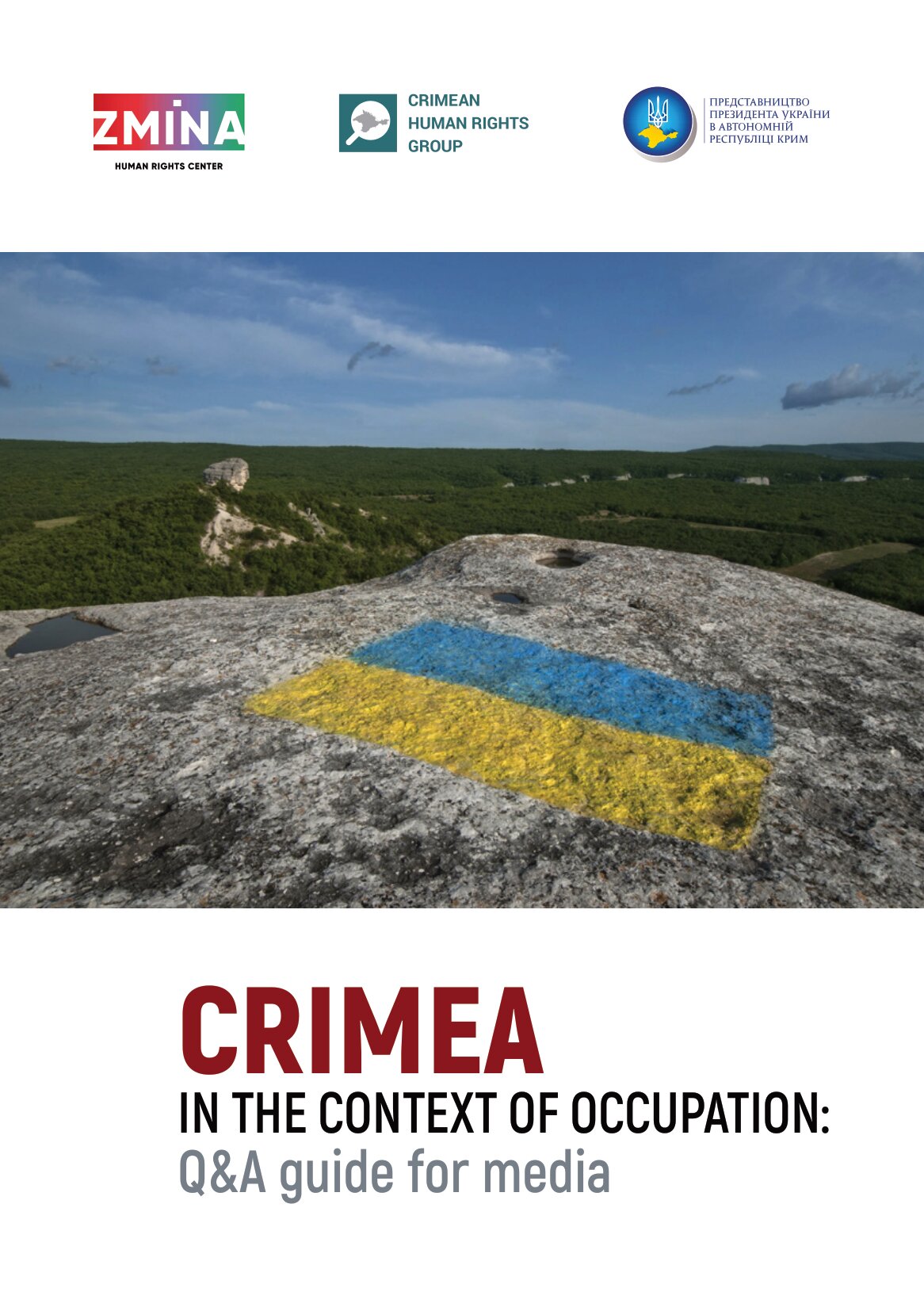 This guide was prepared by the human rights organizations – Human Rights Centre ZMINA and the Crimean Human Rights Group – in cooperation with the Mission of the President of Ukraine in the Autonomous Republic of Crimea. The guide provides straightforward and comprehensive answers to the most common questions related to the Crimean issues in the context of occupation.
Although this publication targets a broad general public, it will be useful primarily to journalists covering Crimean issues. It was created, taking into account the main problem points of the media discourse in the context of the occupation of Crimea.
Publication and distribution of this material or its fragments are welcome provided the correct reference to the authors. The authors of the guide express the appreciation to Yulia Kazdobina, NGO Ukrainian Foundation for Security Studies, for her assistance in preparing the text.