Torture chamber at school: an analysis of the testimonies of detainees in the village of Bilyayivka, Kherson region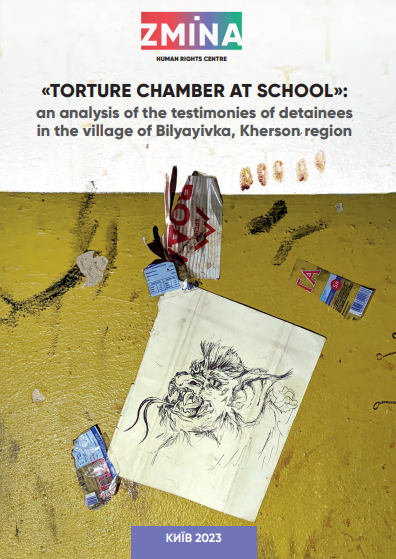 The purpose of this analysis is a detailed study of the illegal detention of civilians in the premises of the Biliaivsky educational complex «Secondary school – preschool educational institution (nursery–kindergarten) of I–III degrees'' during the occupation of the village of Bilyayivka by the Russian Armed Forces of the Novooleksandrivka rural community of the Beryslav district of the Kherson region.
In particular, the grounds and methods of detention, conditions of stay in an illegal place of detention, as well as serious violations of international humanitarian law committed against victims, namely torture and other cruel, inhuman or degrading treatment and punishments, which in two cases led to the death of detainees.
ZMINA is aware of at least 20 people who were detained in the Bilyayivka prison during the period from April 5 to the end of September 2022.
The creation of this study was fully funded by the Human Rights Foundation of the Kingdom of the Netherlands. The content and opinions expressed in this report are the responsibility of the authors and do not necessarily reflect the position of the Kingdom of the Netherlands.