Human rights defenders from different countries hold action of solidarity with Ukraine in Lithuania
On September 21, human rights defenders from different countries organized a rally near the Russian Embassy in Vilnius to express solidarity with Ukraine, against which Russia unleashed military aggression.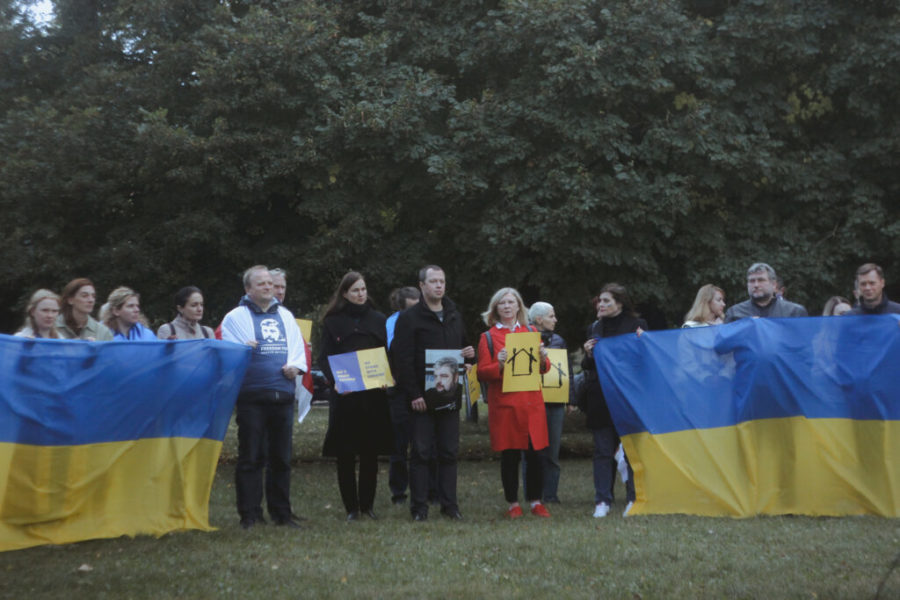 The activists of the Viasna Human Rights Centre, the Belarusian Association of Journalists, the Legal Initiative, the Belarusian Helsinki Committee, and representatives of Human Rights Houses from different countries took part in the rally.
The rally participants addressed the Russians: "Take care of your country. Get away from Ukraine. Let people live as they want. Instead of making your country better, you annihilate people from other countries and your own. But Ukraine will win and the whole world will see that violence never solves anything."
In addition, human rights defender Maksym Butkevych, a member of the board of Human Rights Centre ZMINA, who is currently held in Russian captivity as a serviceman, was mentioned during the rally.
"Maksym is my colleague and good friend. He is one of the best representatives of the human rights community in Ukraine. For a long time, Maksym was engaged in the protection of the rights of refugees and asylum seekers who, fleeing from persecution by authoritarian regimes in their countries, fled to Ukraine in search of protection and justice. For many of them, it was Maksym who became the face of justice and protection," ZMINA project manager Liudmyla Yankina spoke about Butkevych during the event.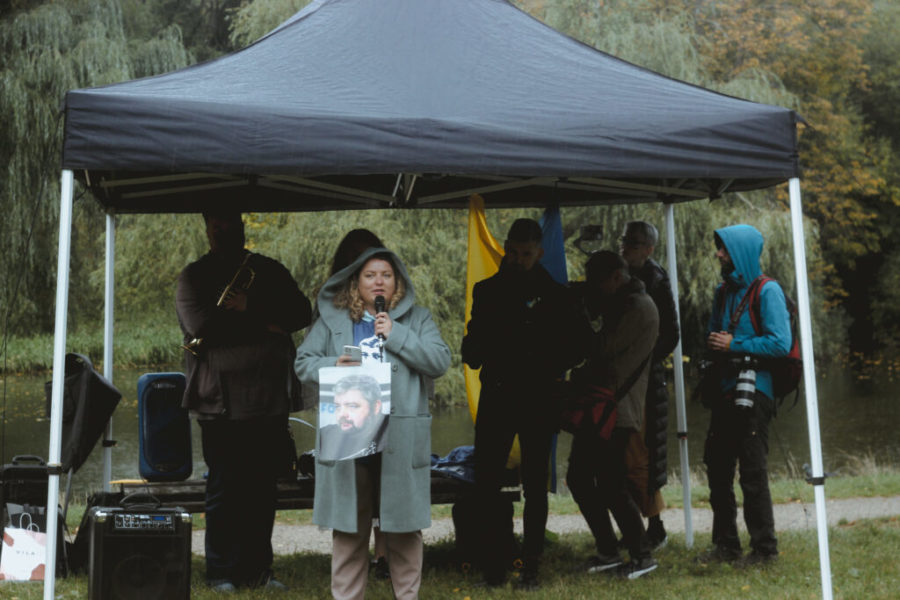 With the start of the Russian war in Ukraine in 2014, Maksym became one of those who fiercely fought for the release of Kremlin's prisoners and successfully implemented public campaigns to draw attention to this problem.
After Russia's full-scale invasion of Ukraine on February 24, Maksym went to defend our country from Russian aggression and was captured.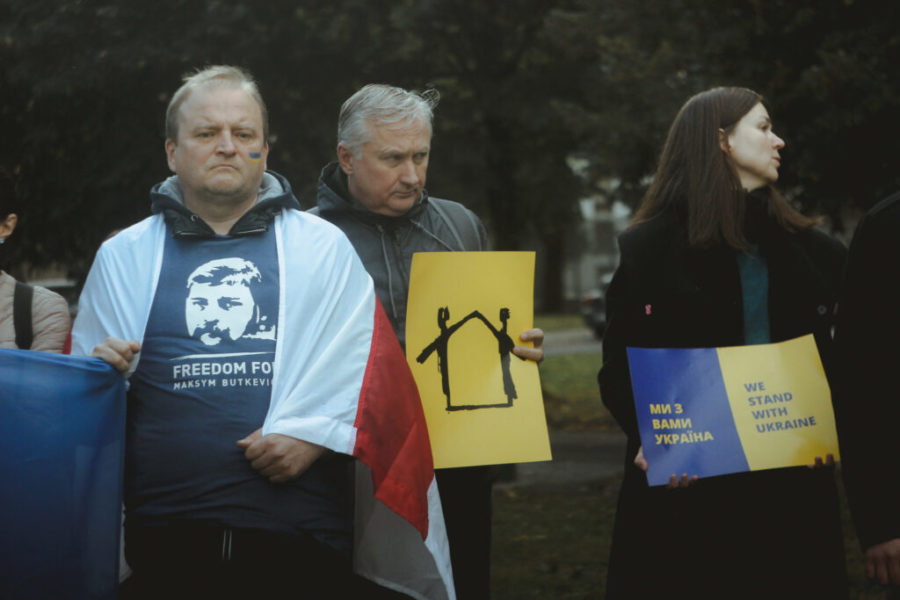 "We do not know what happened to him, where exactly he is, and what his health condition is. And we worry about him very much. But we know for sure that he will endure this trial with dignity, without endangering his fellow service members and his loved ones. We call on the Russian Federation to return Maksym Butkevych to Ukraine, guided by the norms of international humanitarian law and the customs of war," Yankina said.
Photo credit: Anton Turkov