ZMINA held the OSCE SHDM side-event on media freedom in Ukraine in a time of war
Human Rights Centre ZMINA held the OSCE Supplementary Human Dimension Meeting's side-event "Media Freedom in Ukraine: Uncovering the Truth in a Time of War" in Vienna on 13 March 2023. The event was concentrated on the obstacles Ukrainian media face in the context of Russia's full-scale war of aggression: threats from Russian military forces, forced disappearances, politically motivated imprisonment, and other measures designed to silence them.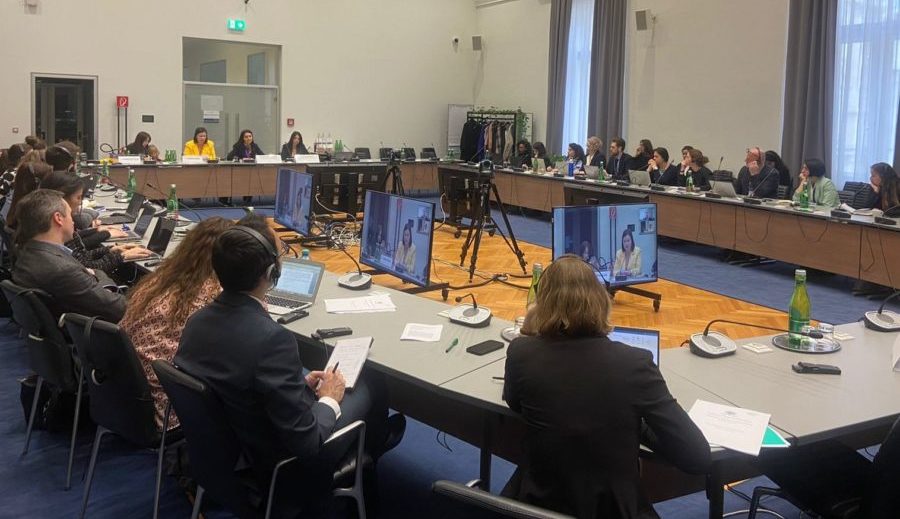 Tetiana Pechonckyk, head of ZMINA, Elmaz Akimova, citizen journalist from Crimea, Pavlo Kolotvin, Ukrainian journalist and representative of the Institute of Mass Information in Odesa, Inna Varenytsia, freelance journalist and former wife of murdered photojournalist Maksym Levin, Iryna Zemliana, a media expert and a representative of the Institute of Mass Information, shared the stories from across Ukraine about work done by journalists throughout the war and under occupation.
Pavlo Kolotvin highlighted that one of the occupiers' goals is to erase local media: they shell and take control of editorial offices, capture media workers, Russian military possibly even had a list with names of journalists whom they have to kill at the beginning of the full-scale invasion. As a result, media workers faced with a choice — to continue working in danger or to save their own and their families' lives. However, many did not surrender and kept objectively telling information despite constant attacks and blackouts.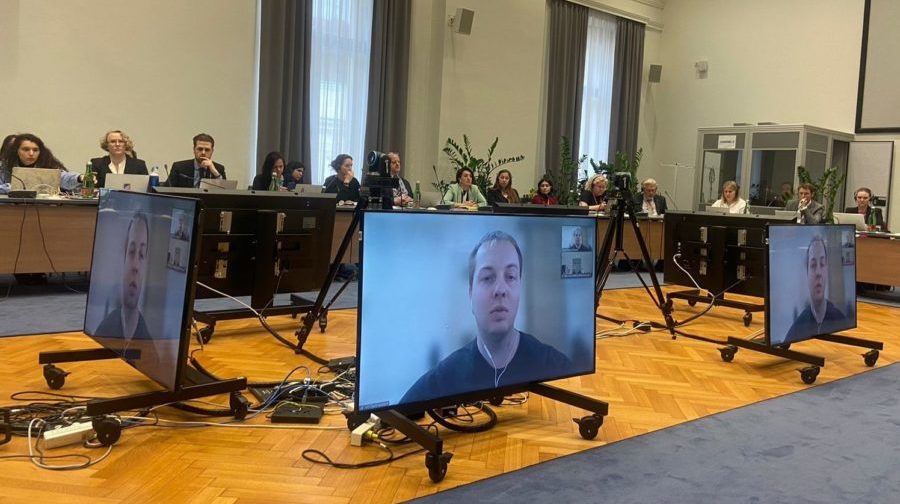 "We no longer have civilian journalists, each and every one has become a war journalist. They work under shelling, without electricity, heat and water. More than 200 local media were forced to close, television towers were fired upon, and websites were blocked. But Ukrainian journalists continue to work for their audience", added Iryna Zemliana.
She shared the number of atrocities, committed by Russian military against Ukrainian media workers. According to the monitoring of the Institute of Mass Information, 497 crimes against media were committed by Russians in Ukraine during a year of the full-scale war. 48 media workers were killed — 8 of them were murdered while performing journalistic duties, 27 died as combatants and 13 were killed by Russian shelling or torture. Moreover, 14 journalists went missing, 21 times journalists were kidnapped, 16 TV-towers were shelled, 8 editorial offices were seized or ruined by Russians.
Inna Varenytsia agreed: "Russians are doing everything to prevent Ukrainian media from recovering after de-occupation. They cannot destroy us physically, so they decided to prevent our recovery at least".
She also shared the details of brutal murder of her ex-husband, Maksym Levin, Ukrainian photojournalist who was killed while documenting the consequences of Russian aggression — he was shot by a Russian soldier.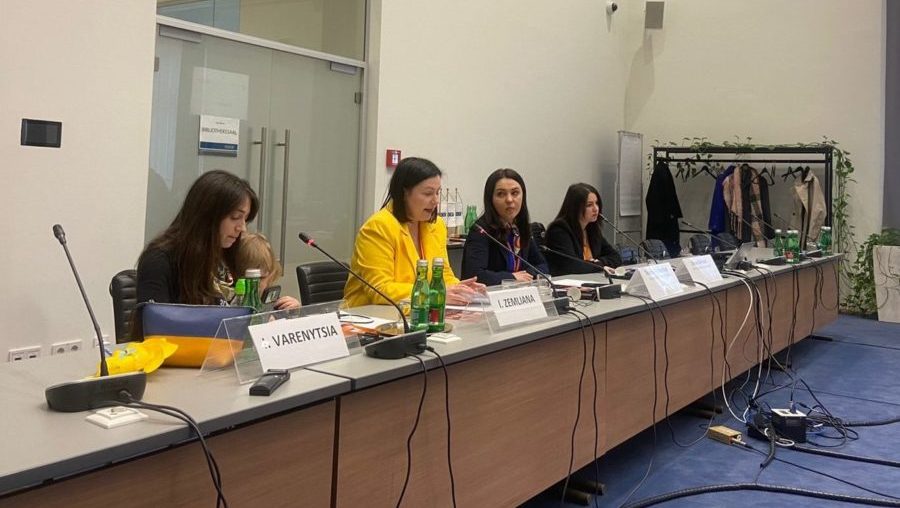 There are also 15 journalists who are persecuted and detained in the temporarily occupied Crimea. Elmaz Akimova covered the persecution in her journalistic activities because of what she was constantly threatened and finally forced to live her home. "Life, liberty and security — the price we pay for sharing the information", told Elmaz. She shared the stories of Iryna Danylovych, Asan Akhtemov, Aziz Akhtemov and Nariman Dzhelyal.
Iryna Danylovych, a citizen journalist and nurse, was abducted at the bus stop. FSB workers forcefully pushed her into the car and took her to an unknown destination, kept her in the basement, beat, strangled, threatened to kill her, falsified accusation and sentenced Iryna to 7 years in prison where she developed otitis and almost lost her hearing without any medical assistance provided.
Asan Akhtemov, Aziz Akhtemov and Nariman Dzhelyal were also detained under trumped-up charges and sentences to 13-17 years in prison. The Russian occupation "authorities" do not provide access for independent lawyers to the political prisoners. Asan was tortured in the presence of a lawyer who said that it is a "standard procedure".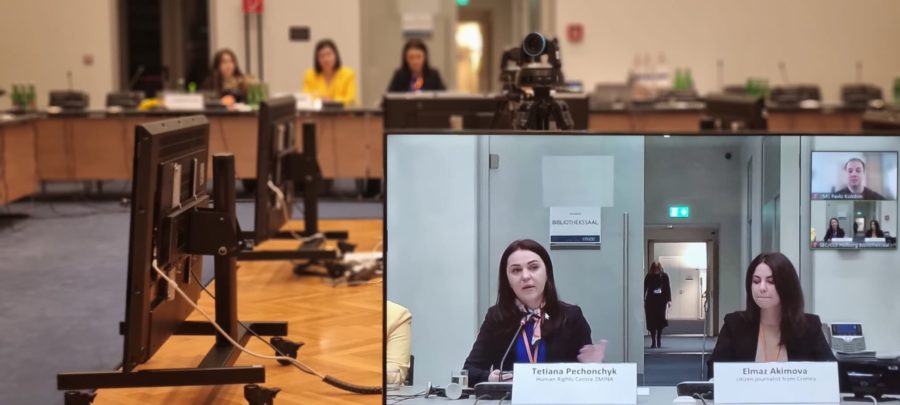 Tetiana Pechonchyk highlighted that Crimea is often situated in the shadow of those crimes committed by the Russian army in the other occupied territories. However, the situation of Crimean activists and journalists significantly worsened the last year. "There are at least 150 political prisoners, including 15 journalists, in Crimea. It follows that every tenth political prisoner is a media worker", stated Pechochyk.
Human rights defenders and journalists called for release of the political prisoners, dissemination of information about their tragic stories, documentation of such human rights violations and further bringing perpetrators to accountability, support of local and regional media, including freelancers, as well as their families. "We need not situational, but systemic support", said Elmaz Akimova.
"I want to live in my Crimea, free Crimea, free country where people are not imprisoned without reason", concluded Akimova.