Women human rights defenders in Ukraine: before, within and beyond the war
"Now I am sitting in a bomb shelter, studying checkpoints, making a logistics map for tomorrow and dreaming about what my peacetime will be like. And the sirens do not stop howling. But I no longer have the strength to be afraid of them. Life is too beautiful even in war to spend it on fear. Spend it on love and care for your neighbor" – Lyudmyla Yankina, ZMINA Human Rights Centre.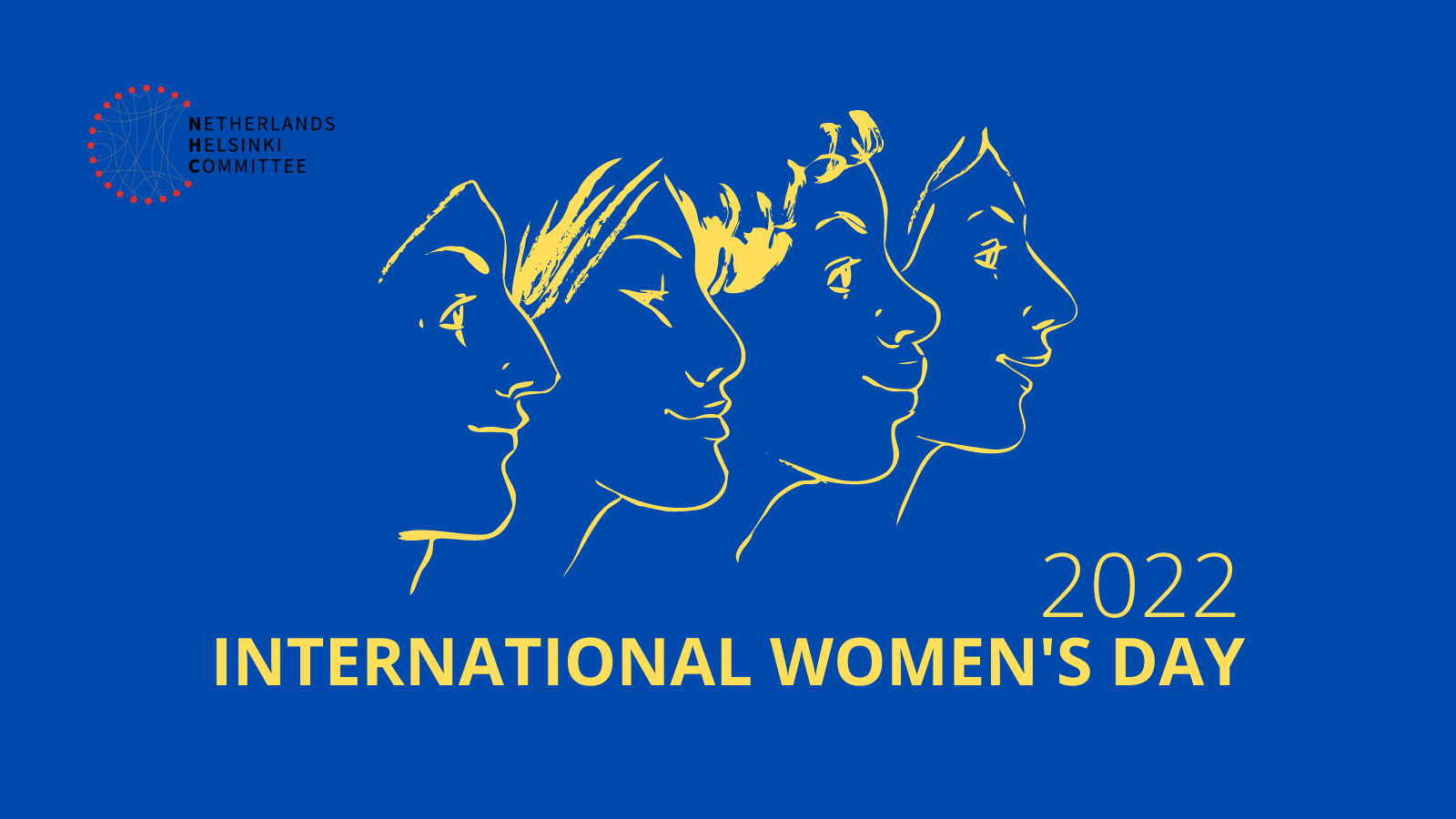 On this International Women's Day, we want to amplify the voices of Tetiana Pechonchyk and Lyudmyla Yankina, women human rights defenders from Ukraine whom we have had the privilege to work closely with over the years.
As Head of Human Rights Centre ZMINA, Tetiana has been active in the protection of freedom of expression, combating discrimination, prevention of torture and cruel treatment, fighting impunity, support of human rights defenders and civic activists on the territory of Ukraine, including occupied Crimea, for more than a decade. In recognition of her tireless efforts, Tetitana was awarded with the "Human Rights Tulip" award by the Embassy of Kingdom of the Netherlands in Ukraine in December 2020.
Together with Tetiana and Lyudmyla, project coordinator at ZMINA, we have worked on several projects focused on monitoring the persecution of human rights defenders and civil society activists in Ukraine and campaigning for raising awareness and support for human rights defenders in Ukraine.
Before Russia's aggression against Ukraine started at the end of February, we sat down with Lyudmyla to discuss the interplay between human rights, (anti) corruption and the rule of law, as well as personal and professional takeaways from our projects with ZMINA.
As Lyudmyla told us then:
"I did not plan to be a human rights defender at all, as for many in Ukraine, it happened during the revolution. I spent years in the business world, but as someone coming from a poor region of Ukraine, without family resources to back me; I understood very well what it meant to make it on your own.  I guess I wanted to give back … We [now] have a very powerful human rights movement, covering issues from illegal developers, to LGBTIQ+ rights, the environment, women's rights, to name just a few. Through our monitoring, we can we see how many persecutions are taking place in each group, but also just how huge of a movement we are right now. With this project, and the help of the NHC, we started to have opportunities to provide comprehensive help. … Every time a difficult case arrives, I now think of all the different ways in which we can help. The role of the NHC in amplifying their voices and providing international advocacy is very important. When the issue is broadcasted internationally, you know someone outside is watching."
Since conducting this interview, the situation in Ukraine has changed dramatically. We are in continued close contact with our partners on the ground and will continue to support them in any way that we can. Lyudmyla herself has remained on the ground in Kyiv, where she volunteers at a military hospital. As her colleagues from ZMINA write:
"People call our Mila a medical angel, a "firewoman", a sand queen, one of the greatest human rights hearts and just a heroine. She spends the whole day under the sirens of the city filled with checkpoints and barricades, delivering medicine, sometimes giving injections or drips. Among her daily tasks were already helping the blown up morgue and "extracting" 20 tons of sand to strengthen the Kyiv City Blood Center."
While Lyudmyla remains in Kyiv, Tetiana has managed to escape from the harrowing circumstances just last week, and wrote about her experiences and hopes for intervention and action in this opinion piece for the Guardian.
As Tetiana notes:
"Right now I'm in the Rivne region, in the north-west of the country. But still I don't feel safe. I worked at a human rights organisation in Crimea. Before the war the Russians had a list of activists and journalists that they would kill or send to camps when they occupied Ukraine. After all those years of working in that field, I don't feel safe."
Yet her fighting spirit remains:
"We need to fight back where Putin has destroyed the media and eroded civil society. Where he acts with impunity … Where other western states say they are "deeply concerned", but do nothing about it. We are defending democracy in the face of all of this."
We are inspired by their commitment and resilience and are honoured to share their stories. We stand in solidarity with the people of Ukraine and our colleagues and friends who continue their human rights and humanitarian work in these harsh circumstances, and will continue to do our utmost to amplify their voices and support their work – not only today.
Human Rights Defenders who were working on advocacy issues before are now co-ordinating the buying and distribution of medicines.
More on the situation of Human Rights Defenders in Ukraine by UN Special Rapporteur on Human Rights Mary Lawlor